Morning Briefing: Aetna chief slates new Obamacare markets | Insurance Business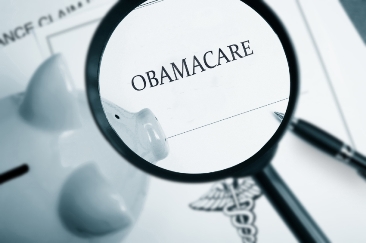 by Richard Brown
Aetna chief slates new Obamacare markets
Mark Bertolini, CEO of Aetna Inc., has expressed "serious concerns" over the sustainability of Obamacare's new markets.
The sentiments from the head America's third-biggest U.S. health insurer resonate with those from other leading for-profit insurers who openly slated the new markets mandate initiated by the Patient Protection and Affordable Care Act.
Bertolini stated: "We continue to have serious concerns about the sustainability of the public exchanges… We remain concerned about the overall stability of the risk pool."
New markets were launched under the 2014 act, encouraging millions of Americans to buy cover Aetna - is one of Obamacare's largest insurers -UnitedHealth Group Inc. and Anthem Inc.. All three have found it tough to generate profits from the new markets.
Of Aetna's one million individual commercial members, three-quarters enrolled through the exchanges. UnitedHealth is set to post almost $1 billion in losses due to Obamacare plans for 2015 and 2016.
In other news, Aetna beat analysts' expectations on operating profit after the company spent less on medical care than a year ago.
In Q4 2015, net income rose 38 percent to $321 million, or 91 cents a share, from $232 million, or 65 cents a share, a year before.
Great American lures marine specialist Stoik
Cinncinati, Ohio's
Great American Insurance Group
has hired Lloyd J. "Pat" Stoik as Senior Vice President within the firm's Property and Casualty Group.
Stoik will assume reporting responsibilities for Great American's Property & Inland Marine, Ocean Marine and Specialty Equipment Services Divisions, as well as Great American's International Division, which focuses on equipment leasing and specialty affinity programs for clients outside the United States.
With more than 30 years' underwriting and broker experience, Stoik most recently acted as SVP for Chubb Insurance Group, where he managed a global portfolio of business. He has also served as Vice Chair of the Inland Marine Underwriters Association Board of Directors and is an active member of the American Institute of Marine Underwriters.
Kroll hires cyber security, compliance veterans
Risk mitigation specialist Kroll has named Erik Rasmussen Associate Managing Director, Cyber Security and Investigations practice, and Jeff Kernohan as Associate Managing Director, Security Risk Management practice. Rasmussen is based in Reston, Virginia and reports to Cyber Security and Investigations practice leader, Tim Ryan. Kernohan is based in Chicago and reports to Security Risk Management practice leader, Tim Horner.
Prior to Kroll, Rasmussen was Director, North America Cyber Security Intelligence, Payment System Risk, for Visa Inc., where he developed the threat intelligence platform for cyber intelligence and investigations. He also served for almost a decade in the United States Secret Service where he focused on domestic and international computer crime investigations, including access device fraud, bulletproof hosting services, child pornography, distributed denial of service attacks, botnet attacks and wire fraud.
Kernohan rejoins Kroll after three years in Washington, D.C. as Mid-Atlantic Regional Director for Guidepost Solutions LLC, a global provider of monitoring, compliance, investigations and risk management solutions. At Kroll from 2000 to 2012, Kernohan rose to Associate Vice President from 2010 to 2012, with responsibility for managing all of Kroll's security consulting, design and engineering services for the East Coast.