Morning Briefing: Cyber insurance costs soar for health insurers after attacks | Insurance Business America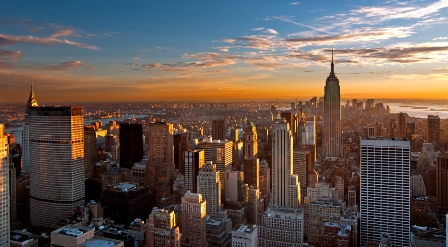 Cyber insurance costs soar for health insurers after attacks
The proliferation of cyber attacks is resulting in soaring premiums for high risk companies, including health insurers. Following recent high profile data breaches affecting insurers such as Anthem along with banks and retailers, the cost of cyber insurance is rising rapidly and deductibles and limits are increasing too. Tom Reagan from Marsh & McLennan Co. told Reuters: "Some companies are struggling to find the money to buy the coverage they want."
With hackers targeting health insurers, retailers and financial institutions due to the high volume and depth of personal data they hold some insurers are limiting coverage to $100 million, which may fall well short of the requirements of large companies. Marsh says that cyber premiums for retailers were flat in 2014 but have risen by almost a third in 2015.
The Reuters article says that Anthem has only been able to secure $100 million of coverage and only after agreeing to a $25 million deductible for future attacks. Some large insurers are turning away risky clients altogether.
WINhealth withdraws from healthcare.gov
Wyoming-based health insurer WINhealth Partners is voluntarily withdrawing from the federal healthcare marketplace. "WINhealth has faced financial challenges in the health insurance market, so this announcement did not come as a surprise to the Department," Insurance Commissioner Tom Glause told KGWN TV while WINhealth's President & Chief Executive Officer, Stephen Goldstone, stated: "The federal government's decision to significantly reduce the reimbursement we would receive under the risk corridor program came as a complete surprise to WINhealth. This combined with the continuous delays in repayment has caught WINhealth flat-footed with no choice but to turn down participating in the exchange for 2016." The firm will continue to provide plans for the remainder of 2015 but will not be available for 2016.
Florida consumers holding on to state-run policies
The plan to continue to reduce the size of Florida's state-run Citizen's Property Insurance Corporation is facing some resistance from consumers. The aim is for the least-risky policyholders to move away from the state-run insurer to smaller private firms and letters have been sent out to residents to inform them. If they do not respond then they are automatically switched to private insurers but many are taking the option to stay with Citizen's. In 2014 there was a 70 per cent acceptance rate for offers of a switch according to figures from the Florida Office of Insurance but in 2015 fewer than half of consumers have agreed. The private insurers that have seen the largest number of policies switch to them are United Property & Casualty Insurance Co. and Heritage Property & Casualty Insurance Co. with 55,000 each.