Morning Briefing: Dallas insurer offers downpayment insurance for homeowners | Insurance Business America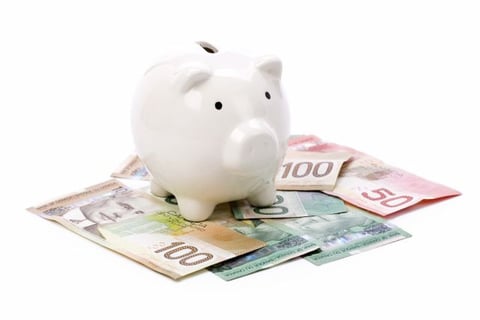 Dallas insurer offers downpayment insurance for homeowners
Dallas-based insurance firm ValueInsured has launched a new product to protect homeowners' downpayments. In what is believed to be a first of its kind, +Plus protects homeowners for a period of 7 years after their home purchase against the risk of them losing their initial downpayment. This could be as the result of relocation due to a job transfer, for example, where the value of the home has fallen since purchase.
The actual amount repaid may not be the full downpayment though, as the claim would be settled based on the lower of the sales loss and the state home price index.
CIFG parent acquired by Assured Guaranty
The parent company of financial guaranty insurer CIFG Assurance North America Inc. is to be acquired by Assured Guaranty Corp, a subsidiary of Assured Guaranty Ltd of Bermuda.
The deal, which is expected to complete around mid-2016, has already been approved by CIFG stockholders and will cost Assured $450 million in cash.
It will mean the end of the CIFG North America name, as the business will merge into AGC.
"The acquisition will strengthen Assured Guaranty's franchise by adding a solid book of business that is consistent with our strategic objectives and will also increase AGC's capital base and policyholders' surplus," said Dominic Frederico, President and CEO of Assured Guaranty.
Actuaries in top 10 best jobs
A new report suggests that actuaries are in the top 10 jobs in terms of growth and salary. The rankings by CareerCast puts data scientist at the top with an average salary of $128,240 and expected growth in the next 10 years of 16 per cent. Statistician and information security analyst complete the top 3. Actuaries are at number 10 with an average salary of $96,700 but growth outlook of 18 per cent in the next 10 years. The worst prospects are for newspaper reporters, loggers and broadcasters.
Rob Delaney slates insurance companies
Rob Delaney has hit out at US insurance companies in an interview at salon.com. The comedian is starring in British-American comedy "Catastrophe" for Amazon and said that the British healthcare system is "empirically better" than that of the US. He has been living in Britain for 18 months while working on the TV series.
While he praised the medical staff in American hospitals, Delaney said that the insurance industry is "monstrous"; adding that insurers would "happily kill people for profit—and by kill people I mean let them die, which is the same thing, when you're a for-profit health insurance, publicly traded company."