Morning Briefing: Drone can boost specialty lines says law firm report | Insurance Business America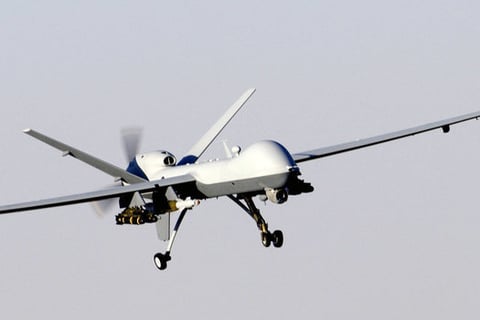 Drone can boost specialty lines says law firm report
As jurisdictions begin licensing the commercial use of unmanned aircraft – or drones – there is an opportunity for insurers to offer coverage to protect against myriad risks.
That's the view of international law firm RPC which sees growth in the market for specialty drone insurance for regulatory and public liability risks.
The firm highlights a wide range of business sectors that may require specific insurance because of their use of drones. These include media, photographers, real estate, energy & rail for line maintenance, farmers for crop surveys and construction support companies.
The law firm highlights risks from drone use including damage to property, personal injury, breaches of privacy and regulatory/criminal investigations.
"Major issues do remain to be resolved for insurers – such as the extent of the risk that drones have to commercial aircraft and the liabilities arising from drone use. However, with traditional insurance policies now specifically looking to reduce or completely exclude drone coverage there is a clear marketing opportunity for specialist cover," said RPC legal director Philip Tansley.
Travel insurer appoints Canada, US sales chief
Australian-based specialist travel insurance and medical assistance firm Cover-More Group has appointed a new sales chief for its North American operations.
Mark Linton joins from RPC Insurance as Head of Sales for the US and Canada as part of the insurer's expansion in the region, which has also seen Carole Tokody relocate to New York as regional CEO.
Cover-More has around 40 per cent of the national travel insurance market in Australia and has expanded across the Asia Pacific region and the UK.
Real estate sector urges caution on flood insurance hikes
The US real estate sector is concerned that there could be large hikes in flood insurance premiums if FEMA does not reauthorize the National Flood Insurance Program.
The National Association of Realtors has told the Senate that flood insurance costs put small businesses and homeowners at risk and any large increase would damage the sector.
David McKey, NAR's Insurance Committee vice-chair told senators that the current formula creates an "endless escalator" of rising costs for businesses and homeowners.
"Despite everything that's been done on this issue, the threat of a $30,000 flood insurance premium still looms," said McKey.
Realtors want advanced technology to improve the accuracy of flood maps so that consumers are not buying insurance cover when it is not needed.
The National Home Builders' Association is also keen to see improvement. Its second vice-chair Randy Noel commented: "As Congress works to reauthorize the NFIP program by the September 2017 deadline, it must guard against the exorbitant rate hikes and faulty floodplain delineations that have plagued the program in the past."