Morning Briefing: Independent brokerage system reported "stable" | Insurance Business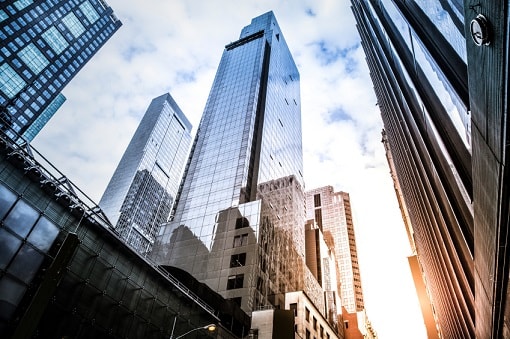 Independent brokerage system reported "stable"
The system of independent insurance brokerages is working and the number of agencies has remained stable in 2016.
The 2016 Agency Universe Study (US) shows that the sector is improving and embracing technology, while business conditions remain favorable.
The study was conducted by Future One, a collaboration of the Independent Insurance Agents & Brokers of America (the Big "I") and leading independent insurance agency companies.
"The independent agency system remains an evolving distribution system that is resilient, growing and prepared to deal with marketplace challenges," says Robert Rusbuldt, Big "I" president & CEO.
The study estimates that there are 38,000 independent P&C agents and brokers in the US and that revenues for agencies are increasing.
It also reveals that use of print marketing is declining in favor of social media with 56 per cent of all agencies using some form of social media in 2015, compared to 48 per cent a year earlier. Facebook and LinkedIn are the most frequently used platforms with Twitter and Google+ also featuring.
Chubb product focuses on small tech firms
The growth of small technology firms has prompted Chubb Insurance to expand its owners' policy Chubb BOP to include specialized features and benefits for the sector.
The policy offers more than 80 features not found in standard industry policies and brings together 13 essential property coverages which enables owners to decide where best to use their insurance dollars in the event of a loss.
"Expanding our recently launched Chubb BOP into the rapidly growing technology industry makes perfect sense," said Jim Williamson, Division President, Small Commercial Insurance, Chubb North America. "Chubb has a long history providing technology companies with insurance solutions tailored to the industry's specialized needs. We have taken that expertise and applied it to the development of a business owner's policy that offers agents an outstanding solution for their small business clients in the technology segment."
Small tech firms taking out the policy will also benefit from coverage such as business personal property that includes computer hardware.
Tokio Marine America expands coverage
Tokio Marine America has expanded its Ocean Marine offering to include hull and liability coverage, in partnership with Continental Underwriters.
"Tokio Marine America has been providing Ocean Marine Cargo insurance for more than a century," said Ralph Salce, Vice President of Ocean Marine Underwriting at TMA. "The addition of Hull and Marine Liability coverages provides a comprehensive solution for our existing brokers and an attractive option for brokers writing Ocean Marine business across the U.S."
Continental Underwriting is a general managing agent for TMA's sister company Tokio Marine HCC and the new coverage will be written on Tokio Marine HCC admitted paper.