Morning Briefing: Insurance industry fraud will be exposed in 2017 claims whistleblower | Insurance Business America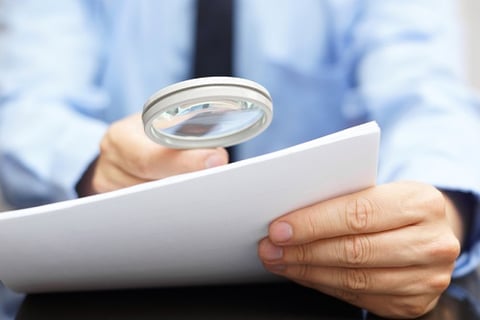 Insurance industry fraud will be exposed in 2017 claims whistleblower
Fraud in the insurance industry is endemic according to the whistleblower who exposed the Bernie Madoff Ponzi scheme.
Harry Markopolos says that he will expose "some large insurance fraud cases" in 2017 which will involve tens of billions of dollars each. He told Real Vision TV that he's hoping his expose will lead to reform including national regulation of the insurance industry.
The former derivatives dealer is now a financial investigator but he was responsible for information which led to financier Madoff receiving a 150-year jail sentence for what is considered America's largest ever financial fraud.
He believes that the industry is at risk of systemic disaster which could be triggered by a natural disaster creating a chain reaction from overexposed reinsurers.
AIG targets Asian-Americans with new office
AIG will focus on life insurance for Asian-Americans and Asians living in the US with its new office in San Mateo.
Ninety-five percent of the office's staff are Asian-American and all employees must speak English and an Asian language, the San Francisco Chronicle reports. Despite the clear target, the office is open to everyone.
The insurer says that while around 30 per cent of the US population does not have individual life insurance, that rises to 45 per cent among Asian-Americans.
AIG's roots are in China; as a Shanghai insurance agency, opened in 1919 by American Cornelius Vander Starr. Its headquarters moved to New York in 1939.
"Telematics could be 'creepy' say consumers
A new survey highlights the importance for insurers of hailing the benefits to consumers' property and safety to avoid being considered sinister.
When asked their opinion on a telematics device that reduces insurance costs but allows the insurer to tell police if you drive dangerously, 55 per cent said that would be 'creepy' while 45 per cent thought it 'cool'.
However, when asked about a telematics device that would allow emergency services to track their vehicle, 78 per cent said it was cool compared to 22 per cent branding it creepy.
The international KPMG survey into consumers' views on how personal data is used by organizations also revealed that 55 per cent consider health trackers used in workplace wellness programs as creepy.
The results show that there is a fine line between data usage that is considered a real benefit to consumers and that which appears to be punitive or unnecessarily invasive.
"Failure to imbed privacy into the DNA of their business strategy could ultimately lead to the extinction of a business given how closely consumers and regulators alike are paying attention to how organizations collect, store and use personal data," said Mark Thompson, Global Privacy Lead at KPMG.
Respondents in the US and Canada were most concerned out of the 24 countries polled, about hackers.
"With almost daily data breaches occurring in North America, it is not surprising that people are concerned about hackers," said Doron Rotman from KPMG in North America.