Morning Briefing: Insurtech firm Trov announces another major insurance partner | Insurance Business America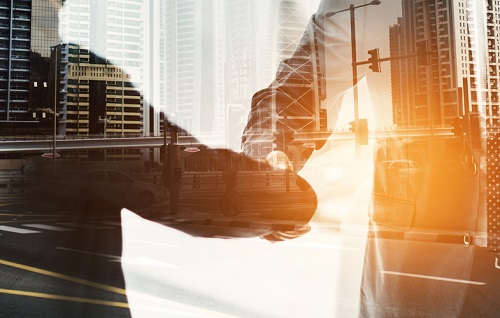 Insurtech firm Trov announces another major insurance partner
Silicon Valley-based insurtech Trov has announced another tie-up with a major insurer as it launches its platform across the pond, giving an insight into how next year's US product may look.
AXA Insurance is underwriting the platform's products in the UK with the Trov service officially launching there today. Earlier in the year, Trov revealed that
Munich Re
would be its partner for a US launch in 2017.
Using a smartphone app, users can buy international loss and damage cover for common electronic items such as laptops and cameras through a database of 30,000 items. Jewelry and other categories will be added later.
Trov launched earlier in the year in Australia and has attracted attention from millennials.
Its CEO and founder Scott Walchek pulls no punches in his criticism of the traditional insurance industry calling his platform "a modern alternative to the arcane practices of a 300-year-old industry in serious need of an overhaul."
Despite using some of those "arcane" practices, managing director of insurance partners AXA, Gareth Howell, highlighted the benefit to the traditional industry in linking with the insurtech.
"The launch of Trov in the UK heralds a new age of insurance, which will see millennials, the most underinsured generation ever, introduced to a way of insuring their belongings that fits with their lifestyle," he said.
Obama takes aim at mandatory arbitration clauses
In a parting blow to the insurance industry, President Obama's administration wants to ban clauses in insurance policies which require arbitration rather than court action to resolve issues.
A Treasury Department report released Monday questions whether mandatory arbitration clauses should be constrained in relation to insurance contracts, something that individual states would need to change.
"State policymakers and insurance regulators should assess whether the current lack of uniformity in state laws and regulations raises questions about whether state consumer protections for insurance consumers should better align with those afforded to the consumers of other financial products and services," the report asks.
The use of arbitration clauses has increased in recent years across many industries as costs are generally far lower than a lawsuit.
Most of your clients are not ready for this threat
Cybersecurity is a fast-growing line in the insurance industry and is one of the biggest fears among commercial clients but a new study shows a distinct lack of readiness among businesses.
The Ponemon Institute's survey on behalf of IBM's Resilient found that two thirds of businesses are not prepared to recover from a cyber attack and 75 per cent lack a formal plan to respond to an incident.
"This year's cyber resilience study shows that organizations globally are still not prepared to manage and mitigate a cyber attack," said John Bruce, CEO and co-founder of Resilient. "Security leaders can drive significant improvement by making incident response a top priority – focusing on planning, preparation, and intelligence."
Among the issues are the increasing complexity of businesses' IT functions which are evolving faster than the ability to detect cyber breaches.
"While companies are seeing the value of deploying an incident response plan, there is still a lag in having the appropriate people, processes, and technologies in place," said Dr. Larry Ponemon.
In line with other studies, the results show that incidents of cyber attack on businesses are widespread with two thirds of respondents reporting an incident within the past year.