Morning Briefing: NSM makes first international acquisition | Insurance Business America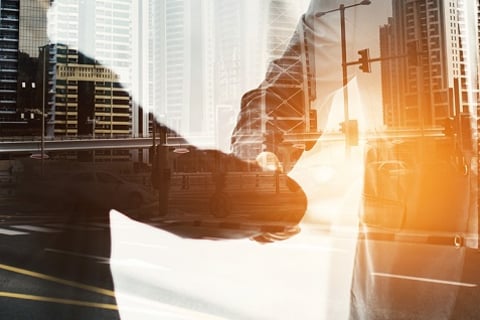 NSM makes first international acquisition
NSM Insurance Group has made its first international acquisition, buying British specialist insurer Vantage Holdings.
Vantage offers coverage for collector cars, outdoor leisure activities and tour liability and will serve as a platform for NSM to expand its presence into UK markets.
"A key aspect of our growth plans for this year was to find an opportunity to expand our business at the international level. We were attracted to Vantage because they have been aggressive and efficient in building their business over the past decade and have a reputation as a leading program administrator," enthused Geof McKernan, NSM's CEO.
While the insurance sector in the UK is nervously awaiting the impact of Brexit, McKernan is optimistic about the marketplace.
"NSM likes to do business with the UK because the insurance market is relationship driven and insurers continue to be innovative in their product design and in their overall view on insuring a very wide array of exposures," he explained.
XL Catlin announces senior leadership changes
As it plans to realign its P&C operating model, XL Catlin has announced some changes to its senior leadership team.
The insurer's new structure will focus on four business groups: Global Lines, International and North America groups in Insurance, and global Reinsurance comprising the fourth group.
Chief underwriting officer Paul Brand is to lead a new internal innovation team called Accelerate, responsible for leveraging efforts like the Company's ongoing innovation and insuretech efforts.
"Much of this realignment originated with Paul Brand and his vision for how we might accelerate innovation and at the same time simplify our core businesses. Accordingly, I couldn't think of a better candidate to help collect and accelerate our ongoing innovation initiatives," said CEO Mike McGavick.
Greg Hendrick, currently chief executive of reinsurance will become president of the P&C operation, overseeing the entirety of that sector of the company and will be succeeded by Charles Cooper, currently chief executive Reinsurance, Bermuda.
Joe Tocco, currently Chief Executive, Americas, will become Chief Executive North America, Insurance. Jason Harris, currently Chief Executive, Global Casualty will become Chief Executive International, Insurance, while Doug Howat, currently Chief Executive Energy, Property and Construction, will become Chief Executive Global Lines, Insurance.
These, along with some other leadership changes will be effective January 1, 2017 and the full list can be found
here
.
Canadian tech firm announces new free HR, benefits platform
Toronto tech startup Collage has announced the launch of its free HR and employee benefits platform for small businesses.
The business model does not charge clients for using the cloud-based software, instead generating revenue from commissions from insurance companies.
"As someone who has spent his career as a group benefits advisor and broker, I am extremely excited to be launching Collage," says Collage co-founder Peter Demangos, MBA, CFP, CLU. "Our technology platform supercharges our ability to offer amazing employee benefits advice and service to our clients."
Collage is registered as an insurance broker in Ontario and has applied for licenses in the other provinces.