Morning Briefing: Obamacare repeal would leave 30 million uninsured | Insurance Business America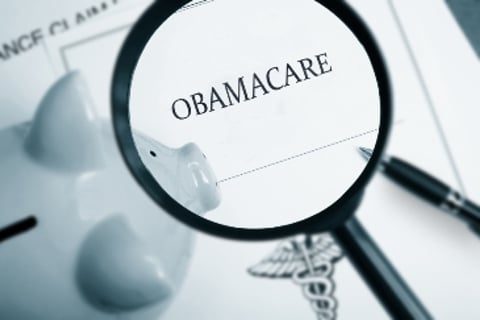 Obamacare repeal would leave 30 million uninsured
If the Republicans carry through Donald Trump's plan to scrap the Affordable Care Act, there must be a clear replacement or 30 million would become uninsured.
That's the view of the Urban Institute, a non-partisan think thank, which published a report Wednesday considering the impact of a repeal without an approved replacement.
Although the GOP says it will legislate for an alternative health insurance plan, the scenario considered by the report would see 22.5 million losing coverage directly and a further 7.3 per cent affected to market turbulence which could mean insurers pulling back from providing cover.
"Some people would stop paying premiums, and insurers would suffer substantial financial losses (about $3 billion); the number of uninsured would increase right away (by 4.3 million people); at least some insurers would leave the nongroup market midyear; and consumers would be harmed financially," the report states.
If this worst-case scenario happens, the level of uninsured Americans would be worse than it was before Obamacare was introduced, the Urban Institute's report warns, with a total of almost 60 million uninsured by 2019.
Out-of-state insurer must settle auto injury claim says Supreme Court
Founders Insurance Company must pay the medical bills of a Minnesota driver despite not being licenced to write insurance in the state. The Supreme Court of Minnesota overturned a previous ruling of the Court of Appeals which said that the firm did not have to pay.
The case involved James Yates who was insured with Founders in Illinois when he moved to Minnesota but failed to inform the insurer of his move. When he was involved in a no-fault accident, he claimed $19,000 for medical expenses under the state's no-fault law, which an arbitrator approved.
The Court of Appeals disagreed in February, saying that the no-fault coverage was only valid if the insurer was authorized to write insurance in the state. The insurer's argument focused on a statute requiring insurers to provide no-fault coverage.
The Supreme Court overturned that decision Wednesday.
In an opinion piece for Minnesota Public Radio, Justice G. Barry Anderson stated: "By its terms, the statute applies to all contracts of liability insurance for injury, wherever issued, including whether they were issued in Minnesota, Illinois, or some other place."
Government minister caught driving without insurance
A government transport minister in Scotland has been charged with driving without insurance in what he describes as an "honest mistake".
Humza Yousaf was stopped by police Friday while driving a friend's car and believing that he was covered to drive vehicles other than his own; he was not.
The minister said that he was "embarrassed" by the incident and urged other drivers to check their insurance documents.