Morning Briefing: US data breaches hit all-time high | Insurance Business America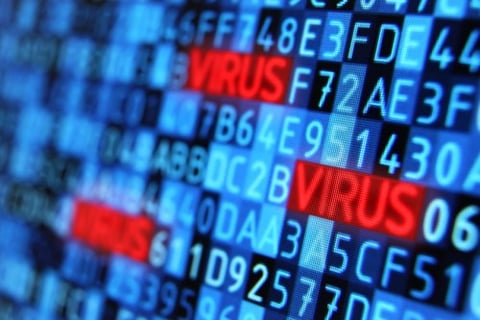 US data breaches hit all-time high
There were 1,093 tracked data breaches in 2016, a new all-time high according to a report from the Identity Theft Resource Center (ITRC) and CyberScout.
The previous record was 780, recorded in 2015, making a 40 per cent increase last year. However, the report asks whether it is the number of incidents that has risen or just the reporting of them by states.
"For the past 10 years, the ITRC has been aware of the under-reporting of data breach incidents on the national level and the need for more state or federal agencies to make breach notifications more publicly available," explained Eva Velasquez, President and CEO, ITRC. "This year we have seen a number of states take this step by making data breach notifications public on their websites."
The business sector accounted for 45.2 per cent of the data breaches reported last year followed by healthcare/medical (34.5 per cent), education (9 per cent), government/military (6.6 per cent) and financial (4.8 per cent).
People continued to pose a high risk for potential data breaches, the report shows.
More than half (55.5 per cent) of the incidents involved hacking/skimming/phishing attacks; accidental exposure of information via email/internet was the second largest type of breach (9.2 per cent) while employee
errors accounted for 8.7 per cent.
"With the click of a mouse by a naïve employee, companies lose control over their customer, employee and business data. In an age of an unprecedented threat, business leaders need to mitigate risk by developing C-suite strategies and plans for data breach prevention, protection and resolution," said Matt Cullina, CEO of CyberScout and Vice Chair of ITRC's Board of Directors.
$60 billion cost of most serious workplace injuries
The most serious non-fatal workplace injuries cost US businesses $59.9 billion in 2014, the most recent year for which data is available.
Liberty Mutual
Insurance's Workplace Safety Index shows that overexertion, falls on the same level and falls to lower level are three most common causes of disabling accidents and account for almost half of the cost of leading accidents.
"Each year, we rank the top 10 causes of the most serious, nonfatal workplace injuries by their direct costs to help companies better protect employees and the bottom-line," notes Debbie Michel, who leads the area of Liberty Mutual that provides workers compensation and other insurance coverages to mid-sized and large companies through brokers and agents.
Combined hires Marine Corp veteran for military programs role
Combined Insurance has hired Bob Wiedower as vice president of sales development and military programs.
Wiedower has long service records in the military – reaching commanding officer with the US Marine Corp – and in the insurance industry, with various roles over 15 years at USAA.
"Bob has more than thirty years of experience as a proven military and business leader and we are excited to welcome him to our team," said Doug Abercrombie, Chief Agency Officer at Combined Insurance. "Bob's longstanding tenure within the insurance industry, leading large sales, operations and military initiatives, along with his years of honorable military service to our country make him an ideal fit for our company and this position."
Having hired 3,100 veterans and family members since 2014, Combined has smashed its target of 3,000 hires from the military community by 2018.