Morning Briefing: US life insurers to face increased energy-related losses | Insurance Business America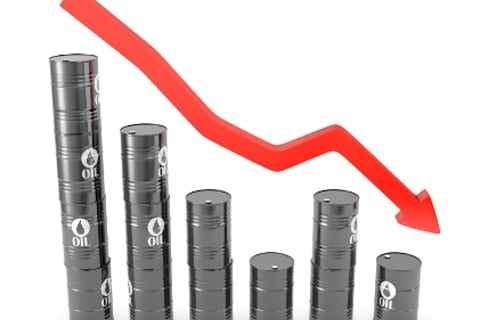 US life insurers to face increased energy-related losses
The life insurance sector in the US is set to see an increase in energy-related losses according to ratings agency Fitch. The losses, from corporate-bond investments, will run to $3-4 billion the firm says, that's around 5 per cent of the industry's statutory earnings.
"While U.S. life insurers are relatively well-positioned to ride out the oil slump, in a 'lower for longer' oil price scenario insurers may be more susceptible to ratings downgrades if energy contagion spills into other asset classes," said Doug Meyer, Managing Director, Insurance, Fitch Ratings.
Fitch estimates that U.S. life insurers' energy high-yield exposure in 2015 increased to 15% which could trigger higher regulatory capital requirements for many insurers.
January weather cost economies $4 billion says Aon
Harsher winter weather in January cost global economies an estimated $4 billion according to Aon Benfield. Half of that is attributed to the storms that hit the US leading to 11 states declaring states of emergency and the loss of 58 lives. Insured losses from the storms are estimated at hundreds of millions of dollars. Elsewhere there were devastating storms in the UK and Europe, Australia, Latin America, South Africa and India.
Genworth downgraded by S&P
A number of Genworth's business units have been downgraded by Standard & Poor's. The ratings agency said Tuesday that Genworth Life Insurance Co., Genworth Life and Annuity Insurance Co. and Genworth Life Insurance Co. of New York had all been downgraded to a BB financial strength rating (from BBB) and that the holding companies Genworth Financial Inc. and Genworth Holdings Inc. had been placed on Creditwatch Negative.
The Canadian mortgage insurance business remains unchanged along with the Australian mortgage insurance unit. These businesses are viewed by S&P as relatively insulated from a number of factors including regulatory oversight.
The downgrades of the other business units reflect the agency's view of the holding companies' credit profiles and its lower projections for statutory earnings and surplus for the US life businesses.
RSA, Accenture extend agreement
UK-based insurer RSA and New York-listed Accenture have extended their agreement which makes Accenture the preferred supplier for insurance business process outsourcing through 2021. The six year extension of the relationship will mean Accenture will provide back-office support for the UK firm across administration and customer service functions.