Morning Briefing: Wisconsin insurance regulator advisor leaves Ambac role | Insurance Business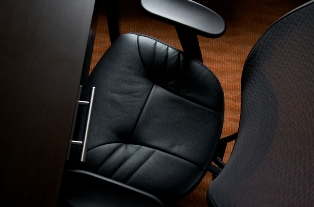 by Richard Brown
Wisconsin insurance regulator advisor leaves Ambac role
Roger Peterson, a consultant appointed by Wisconsin regulator who was advising bond insurer Ambac Financial Group Inc. to oversee an account that covers claims on the riskiest securities, is no longer with the firm.
The one-time deputy administrator at the Office of the Commissioner of Insurance for the State of Wisconsin, vacated his position as of Jan. 22, according to an Ambac news release. Wisconsin's insurance commissioner continues to have authority over the account, which holds policies that insure residential mortgage-backed securities, credit default swaps and student loans.
Peterson was responsible for managing the settlement of a $50 billion portfolio of policies that jeopardised the company's financial stability. Peterson's departure follows the news on Jan. 26, that JPMorgan Chase & Co. had agreed to pay Ambac $995 million to resolve claims that the insurer was duped into insuring mortgage bonds backed by shoddy loans.
Bolton & Co partners with Polenzani Benefits
Insurance broker Bolton & Company has merged its operations with Polenzani Benefits, a Pasadena-based brokerage that specializes in Employee Benefits. Polenzani's staff will join Bolton's Employee Benefits team at its headquarters.
President Tom G. Polenzani will move into the role of Director of Employee Benefits. Founded in 1975 by Thomas A. Polenzani, Polenzani Benefits joins Bolton as a regional leader in the Employee Benefits marketplace.
Bolton & Company, founded in 1931, is one of the nation's largest privately-owned insurance broker agencies. As a partner of Assurex Global, Bolton employs over 165 insurance professionals, placing almost $500 million in annual premiums on behalf of their clients.
Guardian completes Avēsis purchase
Guardian Life Insurance Company of America, an employee benefits organisation which is one of the nation's largest dental insurers, has completed its takeover of Avēsis Incorporated, a government contract vision, dental and hearing provider.
Avēsis bolsters Guardian's government programs business as an administrator for vision, dental and hearing benefits for government and commercial programs. It boasts three million members administered under Medicaid, CHIP, and Medicare Advantage programs and 1.5 million members covered by their group vision programs. Avēsis has 440 employees and is based in Owings Mills, MD with an operational center in Phoenix, Arizona.
Express Scripts to cancel refunds on diabetes drug
The ongoing spat between pharmacy benefit managers and Big Pharma is getting harsher with Express Scripts Holding Co. dusting off the boxing gloves against drugmaker Valeant Pharmaceuticals International Inc.
The battle hinges on the price of key pharmaceuticals, in this case that for diabetes drug Glumetza. Express Scripts plans to block reimbursements for the treatment once a generic version is introduced later today (Feb. 1), according to a statement on Express' website.
Last year Valeant raised the price of Glumetza by 800 percent in 2015, now charging $1,500 a month, says GoodRx, a drug price database. The pill is an extended-release, brand-name version of metformin, a generic drug commonly used to treat diabetes.
Typically benefits mangers encourage patients to take generics by applying higher copayments or cost-sharing; it's rare for a company to sever links with a pharmaceutical firm or cancel payments for drugs. Democratic candidate Hillary Clinton recently branded Valeant as "predatory" and "unjustified" for hiking the price of migraine therapy D.H.E 45.
Genetic discrimination law 'long overdue', say experts
A bill currently passing through the Canadian parliament is long overdue to offer people protection from genetic discrimination.
Genetics and medical ethics specialists say the lack a legal mechanism is preventing people from receiving medical diagnoses.
Dr. Ronald Cohn, chief of genetics at the Hospital for Sick Children in Toronto, told CBC News that "There's no protection against genetic discrimination at all."
Bill S-201 - also known as the Genetic Non-Discrimination Act - passed its second reading in the Senate last week. The legislation would specifically prohibit insurance companies, employers and other third parties from accessing people's genetic test results. Canada is the only G7 country without the benefit of legal protection from genetic discrimination.