Morning Briefing: Young people will find insurance "fascinating" says industry veteran | Insurance Business America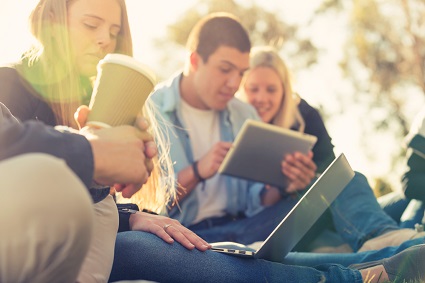 Young people will find insurance "fascinating" says industry veteran
The next generation of insurance workers may come from more of a techie background and they will find the industry fascinating.
That's the view of insurance veteran Brian Duperreault who believes that there is a serious skills gap ahead for the industry unless we start to attract talent from study areas such as computer science, actuarial science and risk modeling.
With 40 years in the insurance industry, including key roles at
AIG
, Ace and Marsh & McLennan, Duperreault says young people need convincing that insurance can offer them the career their desire.
"In four years, there will be 400,000 open positions in the US insurance industry but millennials currently don't think of insurance when they're looking for an exciting career," he told
the FT
.
Dupperreault retired in 2008 but found the lure of new challenges in the industry too strong to ignore. In 2013 he founded Bermuda-based Hamilton Insurance.
Great American, Hub team up for uplifting solution
The Alternative Markets Division of Cincinnati-based P&C insurer Great American Insurance and global brokerage Hub International's JM Associates / Burnham + Company have partnered to be the insurance carrier for the National Elevator Insurance Program.
The program provides specialty coverage for the elevator industry including contractors, inspectors, consultants, distributors and manufacturers.
"The National Elevator Program is the premiere insurance solution for elevator contractors nationwide, and we are honored to be the insurance carrier for this well-established, profitable franchise," stated Richard Suter,
Divisional Senior Vice President, Alternative Markets. "We also feel privileged to be able to work with Hub, the recognized subject matter expert in this industry."
Canadian provinces consider distracted walking legislation
The dangers of driving while using a mobile device are well known and many jurisdictions have already legislated for what has become a frequent cause of road accidents.
Now there is a growing wave of support for laws to tackle the issue of pedestrians using smartphones and tablets, which is also a potentially lethal hazard.
A Canadian survey by Insights West reveals that 93 per cent of respondents agree with distracted driving legislation and that two thirds would also support distracted walking laws.
However, enforcement remains a key issue. While the laws may reduce accidents and the resulting insurance claims, most of those polled don't believe they are backed up by action.
"Canadians are definitely happy with the existence of distracted driving legislation, yet they continue to see drivers using hand-held devices with no consequences," says Mario Canseco, Vice President, Public Affairs, at Insights West. "It is this perceived failure of enforcement that is making Canadians question the effectiveness of the law."