Multi-state insurance company goes bust | Insurance Business America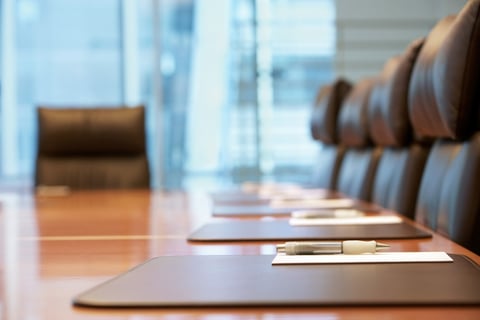 An Orlando, FL-based insurance company has been placed into state receivership after being declared insolvent – a move that will affect the company's policyholders across two states.
Leon County Circuit Judge Angela Dempsey last week appointed the Florida Department of Financial Services as receiver to the bankrupt St. Johns Insurance Company.
News Service of Florida reported that the Florida Department of Financial Services will liquidate St. Johns, and that the agency is seeking court approval of a "transition plan" that would transfer St. Johns' policies to another insurance company, Slide Insurance Company.
Dempsey's order came two days after Florida Insurance Commissioner David Altmaier sent a letter to state Chief Financial Officer Jimmy Patronis indicating that St. Johns had agreed to the receivership and acknowledged its insolvency.
"The referral of this company to the [Department of Financial Services'] Division of Rehabilitation and Liquidation is the first step in a comprehensive plan to provide a seamless transition for all St. Johns Insurance Company policyholders," said Altmaier in his letter.
Altmaier's letter did not disclose how many policies would be affected by the receivership. But according to information on St. Johns Insurance's website, the company sold homeowners policies in Florida and South Carolina. St. Johns had also notified insurance agents that it would suspend writing new business on February 15, 2022.
The district court order will trigger a process wherein the Florida Insurance Guaranty Association and the South Carolina Property and Casualty Insurance Guaranty Association will pay for St. Johns' outstanding claims.
Read more: Progressive dropping coverage for 56,000 Florida homes
The insolvency of St. Johns Insurance is just the latest bump in Florida's rocky property insurance market. Last month, Progressive announced that it was dropping coverage for 56,000 Florida homes, citing a surge in litigated claims and costs in the state.
Read more: Gulfstream Property & Casualty's liquidation forces 33,000 policyholders to find alternative cover
Meanwhile, back in August, insurer Gulfstream Property & Casualty went into liquidation after it was placed under the administrative supervision of Florida's Office of Insurance Regulation. It was determined that Gulfstream was financially unable to pay claims or issue refunds worth between $60 million and $65 million.