Nationwide hit with agent lawsuit over business model | Insurance Business America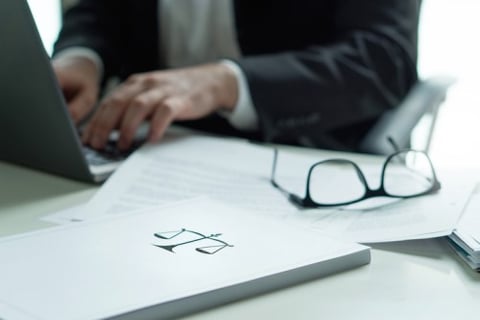 An agent for Nationwide Insurance in Virginia is suing his employer over its decision to change its distribution model to independent agents.
Columbus Business First reported that the lawsuit was filed last week in US District Court for the Western District of Virginia. In his complaint, agent Patrick Potter warned that the transition could push captive agents into becoming independent, subsequently harming their retirement benefits and forcing them to pay just to maintain relationships with their clients.
Nationwide Insurance had initially announced its plans to shift its distribution model to independent agencies in April; the insurer expects to make the full transition by July 01, 2020. According to a release, the company currently works with more than 10,000 independent agents across the US – some 2,000 captive agents still operate under Nationwide. The company claimed that the shift in distribution model would give customers more choice, as well as clearer overheads.
However, according to Potter's lawsuit, Nationwide originally retained captive agents through an exclusive agent agreement – in exchange, those agents fundamentally receive a deferred compensation retirement plan. While this plan's value increases over time and as the agent's business grows, it is not available to them until retirement. The plan is also only payable at certain age and tenure thresholds, the lawsuit continued. Potter chose to remain eligible for the deferred compensation plan until turning 65 in a 2014 agreement, following Nationwide's change to its retirement plans.
Potter argued that with Nationwide's shift to independent agents, the deferred compensation plan will be discontinued; through the lawsuit, he is asking for the program to be reinstated. He also claimed in his complaint that if he does not sign on to one of the company's new contracts, he would be removed from the extended earnings program – where captive agents get a financial benefit for renewing policies.
Nationwide has responded to the suit in a statement.
"Nationwide owns the book of business," said spokesman Eric Hardgrove. "As we transition out of the exclusive agency model, agents will have an opportunity to acquire the book of business that Nationwide currently owns, including options where there is no payment to Nationwide. Transitioning completely to an independent agency channel allows agents to still leverage Nationwide's brand and strong product offerings, while taking ownership of the books of business.
"We are disappointed by this lawsuit. It misconstrues key facts and contractual provisions. Nationwide has followed the contracts and plans to defend these changes."
Related stories:
Nationwide taps GE veteran as new CIO
Nationwide tops rankings in retirement plan study