Near $50 billion loss but Buffett believes insurance business won't be as hard hit as others | Insurance Business America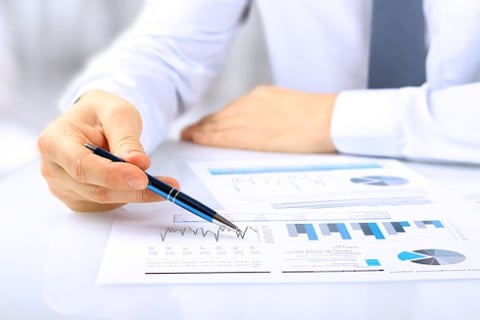 Berkshire Hathaway Inc., the parent company of Berkshire Hathaway Specialty Insurance (BHSI), has posted a $49.75 billion net loss attributable to Berkshire shareholders in the first quarter of 2020.
In the same period last year, the multinational conglomerate enjoyed net earnings of $21.66 billion. The negative result this time around, which was announced over the weekend, included investment losses amounting to $54.52 billion.
Berkshire Hathaway chief executive Warren Buffett, however, doesn't seem too worried moving forward, particularly when it comes to the group's insurance business.
During the company's May 02 shareholder meeting, which was webcast by Yahoo Finance, this question from a shareholder was posed: "Other insurance companies have reported losses from boosting reserves for future insurance claims that they expect to be paying as a result of coronavirus, yet in Berkshire's 10-Q we do not appear to have reported much of these future expected losses.
"Can you tell us why this is the case, what kind of risks Berkshire is underwriting that allows us not to be affected by the pandemic, or conversely, what we are writing that might be?"
In response, Buffett stated: "The amount of litigation that is going to be generated out of what's already happened, let alone what may happen, is going to be huge. Just the cost of defending litigation is an enormous expense, depending on how much there is."
"In the auto insurance field, which is our number one field in terms of premium volume by some margin, that's more definable," the CEO went on to explain. "But who knows what comes out of it in terms of litigation? But in what they call commercial multiple peril, which involves property losses and where some people elect to buy business interruption coverage, many policies quite clearly in the contract language would not have a claim for business interruption.
"But other policies do. I know of one company that's written a fair amount where they cover – or certainly there's a good argument perhaps that they cover business interruption that might arise from a pandemic. Well, they're in a very different position than the standard language which says that you recover for business interruption only if it involves physical damage to the property. And you can buy all kinds of different policies."
The business tycoon pointed out that Berkshire Hathaway isn't "big" in the commercial multiple peril business. "This is not like our auto business or anything of the sort," said Buffett. "But we will have claims, we will have litigation costs. But proportionally, it's not the same with us as with some other companies."
In the period, the group recorded $363 million in operating earnings from insurance underwriting while operating earnings from insurance investment income stood at $1.39 billion.