Networked boss speaks about AmWINS buy-out | Insurance Business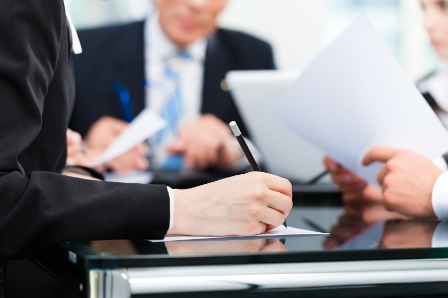 This week specialty wholesaler
AmWINS purchased aggregator Networked Insurance Agents
, with its network of more than 1,100 affiliate members.
The acquisition capped a busy five weeks for Networked president George Biancardi, who had rolled out plans for a national expansion in late March. He spoke with
Insurance Business
about the deal, and what it will mean for Networked's member agents.
"It has been quite busy, indeed," he said. "I feel like a weight has been lifted though."
Networked has three businesses, as Biancardi explains it: an aggregation business, a cluster business, and a retail business.
"Our business is all about small agents, and helping small agents compete as though they were larger than they are," he said. "So we give them access to a lot more markets than they would otherwise have had. The aggregation business is one where agents submit accounts to us and we, in turn, go to the market on their behalf."
Join more than six hundred insurance companies and brokers who have grown revenue and reduced costs. Download our free white paper to learn how Docusign can help you improve your customer experience.
Through the cluster business – for "slightly larger agencies" – the model allows cluster groups to leverage collective abilities. For example, "instead of their own $2 million book, it's the group's $40 million book they trade on," Biancardi said.
Finally the "retail business" is where Networked buys and inherits closing agencies' books of business.
Ultimately, Biancardi said, it was just good business to make the deal.
"We do what AmWINS does not and vice versa," he explained. "We think it's a really great fit … without having the layoffs that normally come with an M&A deal."
He said his member agents should see business as usual – while soon having access to improved offerings as the two businesses come together.
"With this transaction we provide our agents with a lot more services and products that we did not have, and the best example for that is excess and surplus lines insurance (E&S)," he noted. "So we have been historically a standard lines market - now AmWINS, which is a wholesaler that specializes in specialty and excess surplus lines markets, provides us with an array of products we just didn't have access to before."
For Networked's agents, that should mean more business, he said.
"The agents we deal with have E&S business, they just don't transact it with us," he explained. "So now, in addition to all of what we've been doing for them on the standard lines, we hope to provide with them on the E&S as well."
At the same time, for the business, the buy-out means greater expansion beyond its California hub too: "We get a well-established national partner so we can expand our footprint. We'd like to [be in] all 50 states in a bigger way," Biancardi noted.
And on the other side of the equation, M. Steven DeCarlo, CEO of AmWINS, said this week the acquisition "significantly" expanded the wholesaler's capabilities in its small to mid-market accounts.
"We have invested heavily in this segment of our business in order to help solve our retail clients' challenges with small business, and our partnership with George Biancardi and the entire Networked team represents a substantial broadening of our capabilities in the standard lines market," DeCarlo said.
Related stories:
AmWINS makes Networked Insurance Agents acquisition
Networked Insurance Agents undertakes nationwide expansion