Nevada drivers now allowed digital proof of insurance | Insurance Business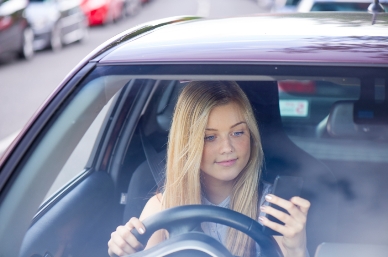 By Lyle Adriano
Effective immediately, Nevada motorists can use digital means to provide proof of insurance when stopped by traffic enforcement officers. Assembly Bill 143 permits drivers to use their mobile devices—smart phones, tablets, and other similar gadgets—to conveniently produce a copy of their insurance documents.
The bill not only allows drivers to use a digital copy of their insurance on their mobile devices, but also makes it unlawful for the officers to look at anything else on the device.
Lieutenant Scott Dugan of the Reno Police Traffic Division elaborates more on the provisions of the bill. "We're concerned about the officer safety component, which is people immediately going into their pockets to retrieve their phones to show this proof of insurance," he remarks. He additionally urges motorists to communicate first with the officer in charge before handing over their phones.
Of course, reaching into a pocket to retrieve a wallet for a paper insurance card or a driver's license, or opening a glove box in search of the card poses identical safety issues for officers.
Other traffic laws also take into effect on October 1. Senate Bill 144 prohibits motorists from making U-turns and passing and/or overtaking other vehicles in an active school zone. Senate Bill 245 raises the maximum sentence for hit-and-run cases from 15 to 20 years, and does away with probation in such cases. Some select highways in Nevada may have their speed limits raised to 80mph, pending review by the Department of Transportation.