New law spells out Uber, Lyft insurance requirements in Texas | Insurance Business America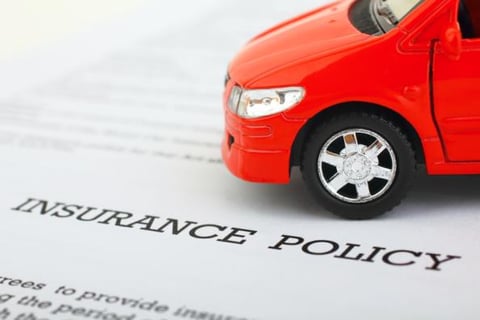 Insurance agents operating in Texas finally have a clear idea of the coverage requirements facing clients who work for ridesharing companies like Uber or Lyft.
Effective January 1, ridesharing drivers will need to carry additional liability coverage when their company app is on – even if there is no one else in the car. This raises drivers' basic minimum liability coverage from 30/60/25 – $30,000 per person injured in a wreck, $60,000 per accident and $25,000 in property damage per accident – to 50/100/25.
When a rider is in the car, insurance requirements will increase to $1 million in coverage.
Mark Hanna, a spokesperson with the Insurance Council of Texas, described the new law as "safety for both the driver and the passenger." Drivers also expressed appreciation for the law, as it clears up what has previously been a cloudy area for liability.
"That gray area is when you don't have a passenger in the vehicle," Anthony Nguyen, a driver for Uber and Lyft, told KEYETV in Texas. "Who's covering you? I think that's the part that nobody is clearly addressing.
"Either you get an endorsement from your personal policy or Uber and Lyft pays for it."
Insurance companies have rushed to fill the demand for new insurance. Earlier this month,
Farmers
Insurance began selling modified auto policies to ridesharing drivers in Texas.
Farmers Rideshare Insurance Coverage is estimated to add about $15 per month to a customer's premium and enables the driver to select a customizable policy including comprehensive and collision coverage that pays for damage to their own vehicle, uninsured/underinsured motorist coverage and medical payments coverage.
The insurer worked with representatives of the state's insurance department to raft the policy, as well as legislators and leaders of rideshare companies in developing the product.
"As a leading provider of automobile insurance in the US and a market leader in the ride-hailing insurance market, Farmers has developed this innovative rideshare insurance coverage to offer ride-hail drivers coverage options as a part of their Farmers personal auto insurance policies," said Mariel Devesa, head of product innovation for Farmers Insurance.
"We recognize that consumer needs are continuing to evolve and our ability to provide this important coverage to customers is a further demonstration of our commitment to meeting changing consumer demands."
Other companies, like
Allstate
and
GEICO
, have also launched products for drivers in Texas and other states.