New online service offers "Yelp for insurance agents" | Insurance Business America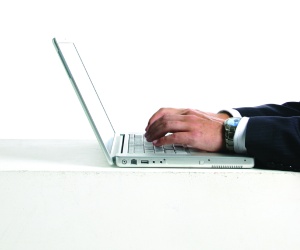 A "Yelp-style" review platform is now available for independent insurance agents.
The brainchild of two industry veterans, Agent Review seeks to connect consumers directly with local agents based on credible reviews and the personalized needs of the insurance shopper. The platform will host a database of agents nationwide, along with consumer reviews on their performance.
The site also acts as an educational tool on insurance, covering topics such as life, auto, health and long-term care. Once a consumer is educated on their options, they can search the database of agents by zip code, coverage needs, language, experience and other prefences.
By collecting information from shoppers, Agent Review also hopes to provide reliable lead generation to agents who choose to become "verified agents." Verified agents are recommended to interested consumers, their credentials are verified by a third party and they are listed first in an agent search.
Agents can also list their product specialties, upload photos and videos and tap into built-in search engine optimization to generate more local exposure.
"I really believe Agent Review is going to become the most important public credibility platform for agents," Jonas Roeser, co-founder and CEO, told
Insurance Business
. "This will give a great, professional spotlight on who an agent is and who they are in the community."
In addition to the site listing and other benefits, Agent Review is also in the process of developing a smartphone app called "Endorse Me Now," which allows agents to record video testimonials from consumers and upload them straight to the site.
Co-Founder and President Harley Gordon says these offerings will be key in promoting the independent agent channel in an age of digital information.
"The fact is, there is no such things as simple insurance. Our research found that 80% of consumers looking for insurance search online, but are ultimately overwhelmed by a confusing array of web sites, sales pitches, articles and information," Gordon said. "Agent Review provides them with a trusted resource to find an agent based on credible information, who can help them understand and address their exact needs."
The site launched last week and is currently experiencing an average 10 conversions a day.