Next Generation: Financing summer interns | Insurance Business America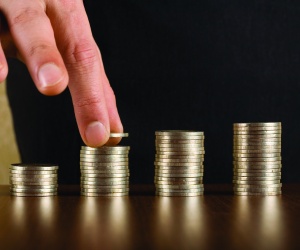 As Executive Vice President of
The Institutes
, Anita Bourke is a firm supporter of insurance internships. It's no secret the industry suffers from poor perception among young people—who view insurance as a stolid, uninteresting career path—but Bourke believes internships are the key to overcoming those perceptions.
"Lucky for the insurance industry, our research has shown that millennials value many of the less-tangible assets an employer has to offer—flexible schedules, strong leadership, clear-cut expectations and accelerated opportunities for advancement," Bourke said. "[And] internships are the single best way for students and young professionals to not only discover what they do and don't want to do in their life, but to also secure jobs."
However, many independent agencies struggle with getting started on internships. They believe they don't have the finances or the time to support an intern, and don't know how to get started on attracting one.
These are both false notions, says Brian Cohen of Altamont Capital Partners and former president of Pacific Specialty.
"Money is no excuse. You can provide something as low as $500," Cohen said. "What I always say to people is in order to really make it work, it's not the money, it's the time. You need people at a young age, so it's important to spend time on campus and really sell a career in insurance."
And if agencies are still concerned about money, Bourke notes that many organizations provide financial support.
The CPCU-Loman Education Foundation, for example, helps students expand their internship search by providing scholarship money to those looking to work in insurance.
"With higher education costs being what they are today, we understand that many students often have to decide between using their limited time outside of class working to pay for tuition, books, living expenses or taking an internship that may be unpaid," she said.
"Financial aid, in general, allows those students who are interested in and eager to learn about the industry the opportunity to take on an internship they may have otherwise had to pass up."
Stay tuned next week, when
Insurance Business America
examines a case study of one main street agency that made internships work.