Next Generation: Industry leaders' top risk concerns for 2015 | Insurance Business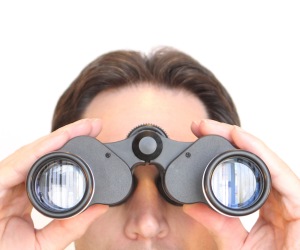 Throughout the month of December, Insurance Business America will be highlighting eight ways you can position yourself and your agency for success in 2015. Today, we look at industry leaders' top concerns for the New Year.
What is driving industry growth? According to a recent survey of insurance industry players, two emerging risks will rank among the top for next year.
Cyber-attacks and terrorism are ranked among the top emerging risks concerning the insurance and reinsurance industry in the year ahead, according to
Guy Carpenter
& Company, LLC, a leading global risk and reinsurance specialist and member of Marsh & McLennan Companies.
And according to the findings, new products, expansion into new geographic markets and access to new distribution channels will be the primary drivers of profitable growth in 2015.
"Cyber-attacks are one of the most serious economic and national security challenges facing not only the insurance industry, but governments and businesses around the world," said Andrew Marcell, managing director and chief executive officer at Guy Carpenter. "The challenge in facing emerging risks such as cyber-attacks or terrorism, where there is less of a historical precedence and data available, rests in modeling and quantifying the potential impacts."
Assessing and managing current and future risks will continue to be critically important for the industry to realize its growth objectives, stressed Marcell.
The third annual survey polled insurance and reinsurance executives at the 2014 Property Casualty Insurers Association of America (PCI) Annual Meeting, held in Scottsdale, Ariz. Designed to identify what (re)insurance professionals believe are the key drivers and threats to profitable growth in the industry, this year's survey examined which emerging risk respondents felt to be most threatening to the industry in the year ahead.
Forty percent of professionals polled ranked cyber-attacks as the most threatening emerging risk, while 31% ranked terrorism and 29% ranked climate change as the most threatening emerging risk to the industry in 2015.
In comparison, 82% of respondents felt that space risk was the least threatening to the industry.
Looking at the route to profitable growth in the year ahead, 40% of respondents believe the biggest opportunity to expand their business in 2015 will be through new products, an increase from 24% in 2013. This is followed by new geographic markets (23%), which last year was ranked as the top response, new distribution channels (17%) and mergers and acquisitions (14%).
The findings of this year's survey once again cite undisciplined and unprofitable underwriting as the leading threat to plans for growth in the year ahead (30%). Concerns around economic stagnation, as well as regulatory changes, are also on the rise.
Twenty-two percent of respondents cited regulatory and rating agency changes as the biggest threat to their plans for growth, while 19% are most concerned about global economic uncertainty, up from 12% in 2013.
As seen last year, with relatively low insured catastrophe losses coming at the end of the Atlantic Hurricane season, only 19% of respondents cited catastrophe/non-cat losses as the leading threat to their plans for growth.
Eleven percent of respondents believe operational inefficiencies are the leading threat to their business, down from 15% in 2013.
Improvements to technology and a focus on identifying and retaining top talent continue to be a top priority for (re)insurance professionals. More than one-in-three (38%) respondents said that if given a blank check to invest in their firm, they would spend the additional resources on talent and retention.
Bolstering information technology also remains a top priority for the industry with 37% of respondents commenting that they would allocate a blank check to this area of their business, down slightly from 39% in 2013.
"The insurance industry continues to see significant opportunities to aggregate and analyze massive amounts of data and harness this information quickly to respond to changes in the market and gain a competitive advantage," said Marcell. "Big data without analysis and interpretation, however, is just noise. This is where having strong talent and strategic partners becomes critically important."