Nine convicted in workers' comp fraud investigations | Insurance Business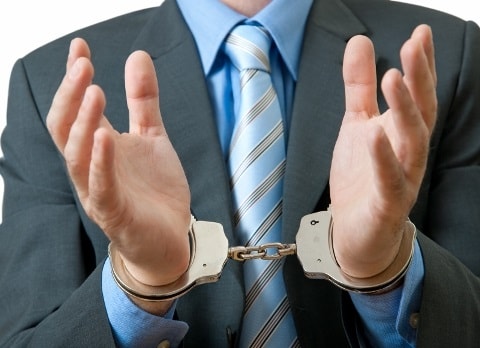 The Ohio Bureau of Workers' Compensation announced this week the successful conviction of nine individuals who defrauded the state's workers' compensation system last month.
The court actions, which included either conviction or a guilty plea from the defendant, were the result of several investigations conducted by BWC's Special Investigations Department.
"Several employers are features in this month's list of cases," said BWC Administrator and CEO Steve Buehrer. "Protecting the wellbeing of their employees must be among an employer's highest priorities. Ohio law does allow employees of businesses with lapsed policies to receive care if they are injured, however, BWC must recover these costs, meaning honest employers end up paying more in the long run."
Some of the cases that involved guilty pleas or convictions include:
-A Lucas County man failed to maintain workers' compensation insurance coverage for employees at Initial Designs/Seaway Enterprises. The BWC investigation found Robert Stauffer's business had been operating without coverage since 2005, and that Stauffer had failed to report payroll in order to conceal from the BWS the amount of his premiums due at the time he was operating.
-A Columbus businessman pleaded guilty to one first-degree misdemeanor count of workers' comp fraud for operating Walter Allen Corp., Grill and Skillet Restaurant without coverage. John Flood's coverage had been lapsed since 1994 and he failed to comply with attempts by the department to bring the policy back into effect.
-Lakhvir Sidhu of Liverpool Express Inc. allowed workers' compensation coverage to lapse and did not cooperate with a fraud investigation by the BWC. An audit on the business showed Sidhu was paying wages to employees he claimed were subcontractors in order to avoid workers' compensation requirements.
-Mike Watkins of New Lebanon pleaded guilty to working while receiving benefits and falsifying earnings. BWC had received an allegation that Watkins had returned to work for his business while at the same time collecting temporary total disability benefits and was supposed to be off recovering from a workplace injury. This continued for two years.
-A Lake County man entered a guilty plea for working while receiving benefits. Mark Walker was running his own handyman service while receiving temporary total benefits for a period of five years. He was charged with a fifth-degree felony.
-A woman in Portage County became the subject of a BWC investigation after a tip was received alleging she was operating without providing workers' compensation coverage for employees. The complaint stated Cindi Brown was awarded with a cleaning contract by Rubbermaid, which was completed by workers whom she treated as contractors. Brown was informed she would need to report the wages and pay the associated premiums, but she failed to do so.
-Ramzes Madison of Cuyahoga County was convicted of one fifth-degree felony count of workers' comp fraud for misleading BWC about his status as a college student. Madison was eligible to receive benefits up to age 25 if enrolled at an accredited educational institution. Although he submitted proof of college enrollment, he was not attending classes and had not attended since registering.
Workers' compensation fraud results in incorrectly inflated premiums for other, law abiding companies and can result in errors and omissions lawsuits for insurance agents who are perceived to be participating in the fraud.