Nine out of 10 homeowners lack sufficient flood insurance - study | Insurance Business America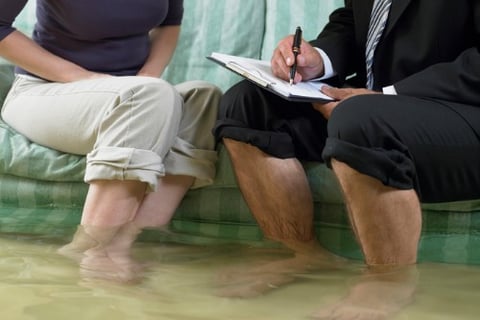 Nearly 90% of American families aren't adequately insured against floods, according to new data from finance website ValuePenguin.com.
Nearly three-quarters of US adults think weather events like hurricanes are getting worse, and more than 40% of Americans have encountered weather events that damaged their property or forced them to evacuate, according to the ValuePenguin.com study. Despite this, just 7% of American homeowners have a flood insurance policy, compared to 91% who have homeowners' insurance. The percentage of homeowners with flood insurance also varied widely by state.
Among the report's key findings:
The states with the highest percentage of homeowners with flood insurance are Louisiana (44%), Florida (36%), Hawaii (23%), South Carolina (16%) and New Jersey (11%).
The states with the lowest rate of flood coverage are Minnesota (0.6%), Utah (0.6%), Michigan (0.8%), Wisconsin (0.8%) and Ohio (1.1%).
While flood insurance premiums vary widely across the country, the average cost of a flood policy though the National Flood Insurance Program is $699 per year.
Flood insurance is most expensive in Connecticut, Rhode Island, Vermont, Massachusetts and Pennsylvania, where premiums are 69%-100% higher than the national average. Flood insurance is cheapest in Texas, Maryland and Florida, where premiums cost 17-21% below the national average