NN Group CEO to jump over to Aegon | Insurance Business America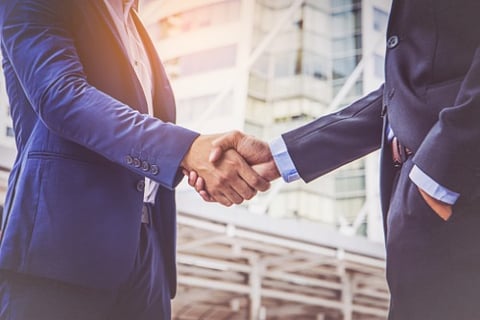 We're accustomed to CEOs leaving insurance companies and eventually ending up at rival firms – but rarely are those moves announced on the same day.
Yet that is what has happened with NN Group chief executive Lard Friese, who is set to move to rival Dutch insurer Aegon next year, succeeding Alex Wynaedndts.
The two insurers confirmed the move earlier today with Friese leaving NN Group with immediate effect. He is to be replaced by the company's head of Dutch activities David Knibbe from October 01.
Friese has been something of a stalwart at NN Group, the largest insurance company in the Netherlands. He has led the firm since it moved away from the ING brand back in 2014 – at the time it was split off from ING as a condition for the state aid that the Dutch lender picked up during the financial crisis. Now he will officially join Aegon from March 01, 2020, before becoming its CEO as part of a shareholder meeting on May 15 that year, according to a Reuters report.
Aegon, meanwhile, which carries out the majority of its business in the US as owner of life insurance company Transamerica, will wave goodbye to Wynaedndts who had been its CEO since 2007 and was only recently reappointed for a four-year term earlier this year. The move comes as Aegon has seen its shares lose around 40% of their value on the back of rising regulatory costs and low interest rates. By contrast, NN has seen its shares gain over 50% since being listed in Amsterdam in 2014.