North Korean insurer has assets frozen | Insurance Business America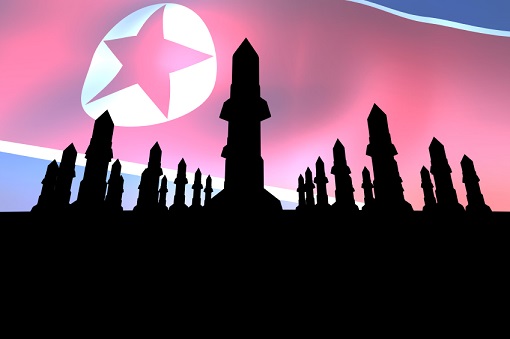 The UK government has frozen the assets of a North Korean insurance firm in southeast London that was allegedly used by the communist state to help fund its nuclear program, media reports say.
Headquartered in Pyongyang, the Korea National Insurance Corporation (KNIC) operated in the UK for over 20 years, according to the reports. It was originally located in the City of London before moving to a suburban house in Blackheath in 2006 before North Korea's first nuclear weapons test.
Earlier this month, a North Korean man inside the KNIC house told
The Times
that the Treasury had frozen the property. He said the company's main UK director, Ko Su-gil, closed down the insurer's British operations and left Britain in September.
A spokesman for the Treasury declined to comment on the KNIC case,
The Guardian
reported. He only said that "the UK has fully complied and implemented the UN sanctions regime in relation to
North Korea
and North Korean companies."
Are you a program specialist? Download our free whitepaper to understand how to evaluate program carriers, and find a partner that shares your specialty mindset.
According to
The Times
, KNIC was suspected of generating "tens of millions of pounds" that have been transferred to North Korea for its missiles. In 2014, the insurer's global assets reached £787 million.
The KNIC previously received sanctions from the European Union, which said that the insurance firm produced "substantial foreign exchange revenue" that could contribute to North Korea's "nuclear-related, ballistic missile-related or other weapons of mass destruction-related programmes."
The EU also said that KNIC's headquarters in Pyongyang was related to the Korean Workers' Party's Office 39, which is reportedly a secretive government unit that engaged in "illicit economic activities" such as drug trafficking and weapon deals.
In January, North Korean defector Thae Yong-ho told South Korea's Yonhap news agency that the communist state amassed wealth through insurance fraud.
"In North Korea, there is only one state-owned insurance company, so that even if it fabricates an accident, there is no way to verify its claims,"
The Guardian
quoted Thae as saying.
"After purchasing international insurance or reinsurance for state infrastructure, documents are forged (on alleged accidents), which earns the state tens of millions of dollars a year."
Related stories:
North Korea earned millions scamming insurance market – report
North Korea poses cyber threat to western businesses