NRA faces "murder insurance" hearing | Insurance Business America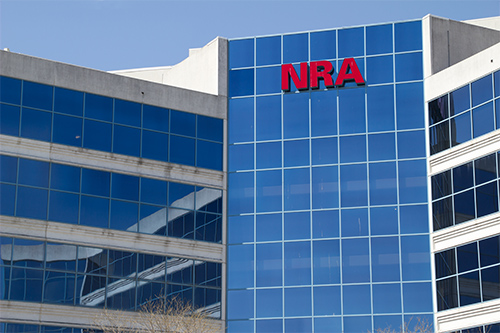 The National Rifle Association (NRA) has been ordered by a federal judge to appear at a July 29 hearing over charges that the group acted as an unlicensed insurer in the marketing and sale of a controversial gun owner insurance product.
In February, the NRA was hit with civil charges filed by New York's Department of Financial Services (DFS). According to the state financial regulator, the NRA acted as an unlicensed insurer when it offered its branded "Carry Guard" program to its members in New York in 2017 without proper authorization.
Read more: NRA charged by New York regulator for violating insurance laws
The Carry Guard program was considered provocative on its own. The NRA insurance, administered in partnership with Lockton Companies, provides coverage for costs related to the purposeful use of a firearm – including defense costs for a possible criminal prosecution. It has been branded as "murder insurance" in some circles.
In response to the allegations, NRA filed its own counter lawsuit in 2018, which claimed that the DFS and NY Governor Andrew Cuomo were singling the gun group out for discriminatory enforcement.
With the hearing for the original charges set on July 29, 2020, NRA moved to postpone the hearing until its own lawsuit was resolved.
But earlier this week, US District Federal Judge Thomas McAvoy of the Northern District of New York denied the NRA's postponement request, Bloomberg reported. The judge explained that the issues in both cases were completely different.
"The subject matter of the administrative hearing is to determine whether the NRA violated the Insurance Law, not whether defendants retaliated against the NRA for its speech or whether Superintendent Vullo selectively enforced the Insurance Law against the NRA's affinity-insurance programs," McAvoy said.
Maria Vullo was the former superintendent of the DFS when the NRA case first broke.