Oakland warehouse fire gets insurance donation amid coverage uncertainty | Insurance Business America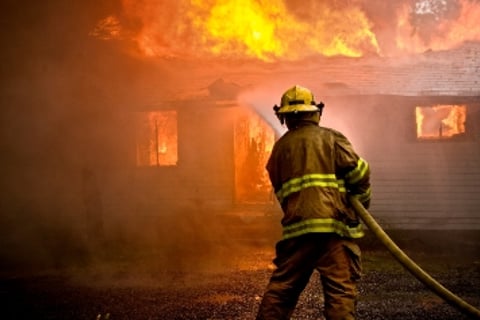 It was colloquially called the "Ghost Ship".
The Oakland art collective warehouse name feels bitterly poignant after 36 people died in a fire that destroyed the building Friday night.
Now, fellow Oaklanders, insurance company Kaiser Permanente has pledged to donate $50,000 for surviving victims and families.
"We are deeply saddened by the loss of life as a result of the Oakland warehouse fire and extend our sincere condolences for the victims and families of this tragedy," Janet Liang, president of Kaiser Permanente Northern California said in a release.
The move was then matched by the city's sports teams: the Golden State Warriors, Oakland Raiders and Oakland Athletics.
The District Attorney for Alameda County, Nancy O'Malley, alongside the ATF, is investigating possible criminal negligence and liability in the case, referring to the structure as a "potential crime scene".
The Ghost Ship had been subject to a habitability complaint and municipal inspectors arrived on the doorstep of the cramped apartment and studio warehouse as recently as November 14, but never made it inside.
Reports have surfaced of numerous fire code violations and complaints from the warehouse's residents to the collective's organizer Derick Ion Almena.
It's unclear if the building's owner or any of the performers had insurance, though Omid Safa, policyholder-only insurance coverage lawyer with Blank Rome LLP, recommended performers and building proprietors take out event liability insurance to cover against this type of disaster.
Safa said that if a performer does a show in a building where there are fire code violations, as could be the case in the Oakland warehouse fire, the performer could still be covered.
"If you're a performer who's performing all across the country every single day and you have insurance that automatically covers you for any venue that you visit, it may be a different story, because you're not there on the ground to know what's happening until you show up," Safa said.
Medical issues are covered under event liability, but only in the immediate term and not relating to long term effects from smoke inhalation, Safa said.
Related stories:
Private flood insurance in a post-Katrina world
Many Louisiana flood victims still waiting for insurance payments