Obamacare "a bigger problem than a solution," says Jeb Bush | Insurance Business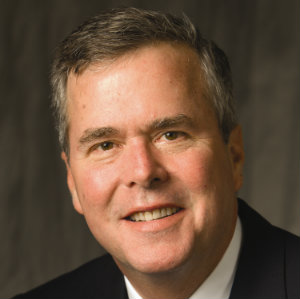 Agents and brokers looking to the 2016 presidential election to sort out some of their reservations on the Affordable Care Act may have reason to listen to Jeb Bush.
The former Florida governor and speculative 2016 nominee gave an audience of managing general agents a quick look at his views on the controversial health reform law during the annual AAGMA conference this week.
During a discussion on his view of the state of the nation, Bush referred to the Affordable Care Act in a list of economic troubles he believes are giving the country undue grief.
"My guess is that health reform is probably a bigger problem than a solution," Bush told the audience.
The current Republican favorite also touched on his three-pronged approach to achieving "high, sustained economic growth" in the US. Bush pleaded the case for what he termed a "patriotic energy policy" (which would include passage of the XL pipeline), "economically friendly" immigration reform and major education reform.
"Economic opportunity is worth fighting for," Bush said. "I don't know about you, but I feel we've become a nation of pessimists. And when we're pessimistic, we don't perform nearly as well."
Bush received a standing ovation during the conference, which was held in Waikoloa, Hawaii, but avoided questions from audience members on the possibility for a 2016 run.
Instead, Bush told listeners he hopes to see an economically responsible conservative in the White House in 2017.