Obamacare hits shocking new low as insurers continue pulling out | Insurance Business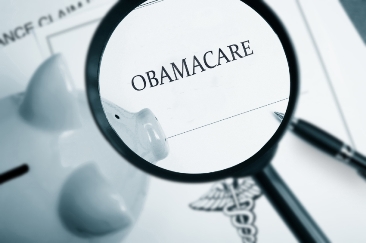 Bad news continues for the Affordable Care Act as enrollment figures hit less than half of the initial projection, and insurance companies continue to pull out of already sparsely populated markets.
Just 11.1 million people have signed up for health coverage through the federally and state-operated online exchanges as of this year – significantly behind the Congressional Budget Office's February prediction of 24 million by 2016. With a risk pool of much older, much sicker policyholders than originally expected, major insurance companies have been exiting the exchanges in a hurry, eager to avoid further financial losses.
As a result, every healthcare stakeholder, from provider networks to insurance agents to consumers, is being squeezed by the shrinking marketplace. The Kaiser Family Foundation put out a report this month estimating that more than one in four counties is at risk of having a single insurer on its exchange, and industry experts say that barring a significant shift in policy, the situation is unlikely to change soon.
"In this environment, only carriers with extraordinarily large risk pools can survive," David Reid, chief executive with broker benefits software group EaseCentral, told
Insurance Business America
. "The cost of healthcare is going up and provider networks are consolidating. That's why you're seeing so many groups looking to consolidate."
But the US Justice Department has moved to block two of the largest mergers – those between health insurers Aetna and Humana, and Anthem and Cigna – and without the ability to mitigate risk through larger risk pools, health insurance premiums will continue to rise.
That puts pressure on brokers to perform, particularly in the small group health area, Reid said.
"We're seeing very significant cost increases out there: between 59% and 69% in Texas, and the East Coast is the same," he said. "When customers face big cost increases, they're looking to their broker to provide some alternatives beyond deductibles in the $3,500 and $5,000 range. They're looking for new creative mechanisms designed to help costs."
Three of the most popular alternatives to traditional group health have proven to be small business exchange-style platforms, the use of telemedicine and the adoption of defined contribution benefit schemes.
This last option is particularly promising. These reimbursement structures, in which employers provide workers with a lump sum to use in purchasing their own insurance, are still gaining traction. Just 2% of employers use defined contributions, according to a recent
Arthur J. Gallagher
survey, but that's expected to jump an additional 15% by 2018.
Reid describes this as a "great response to what's happening" in the market, and was firm on the importance of a trusted advisor in facilitating this and other health insurance alternatives.
"I have no doubt the broker will be involved and have a position in the market," he said. "As long as you're bringing efficiency and consultative services that provide companies with an advocate on their side, they will play a high-touch, valuable role in the healthcare system."
And as to the issue of commission compression, which is driving many of those brokers out of the market?
"The reduction in commission is very real, but those agencies that are using tech-based solutions are able to operate more efficiently and get a greater return on investment," Reid said. "There are actually new people jumping into the business because of these opportunities."
Related Stories:
Is this commercial insurance line dead for brokers?
Is the broker commission model fundamentally flawed?