Obamacare rates to jump up to 51% in 2016, but SCOTUS case still threatens program | Insurance Business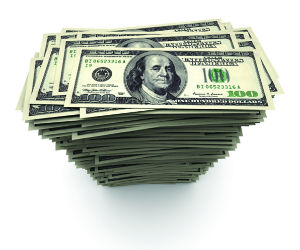 Health insurance companies participating in Affordable Care Act exchanges are requesting sizable premium increases of up to 51% for the 2016 open enrollment season, signaling that utilization costs from newly enrolled individuals continue to rise.
According to a report from the
Wall Street Journal
, larger insurers are asking for smaller rate increases – about 10% or less – while smaller insurers are looking to secure approval for higher increases.
Requests also vary by state. According to various insurance departments, average premium spikes range from 51.6% in New Mexico to 25% in Oregon. Tennessee's top insurer, BlueCross BlueShield of Tennessee, wants to raise premiums by 36.3% while CareFirst is hopping to secure a 20.4% average spike.
Lower, but still significant, increase requests include a 13.2% bump in Virginia, 10% increase in Micigan and 9.6% and 8.4% raises in Washington state and Virginia, respectively.
Maine is the only state in which market leading insurance companies plan to keep rates relatively flat.
Under the Affordable Care Act, insurers seeking rate increases of 10% or higher must give an explanation as to why. Nearly all in this sample cite high medical costs incurred by new enrollees.
"This year, health plans have a full year of claims data to understand th health needs of the [health insurance] exchange population, and these enrollees are generally older and ofen managing multiple chronic conditions," said Clare Krusing, spokesperson for America's Health Insurance Plans – the industry's trade group for health insurers.
"Premiums reflect the rising cost of providing care to individuals and families, and the explosion in prescription and specialty drug prices is a significant factor."
All filings, of course, are based on the assumption that federal subsidies will remain in place for residents of states that did not choose to establish their own health insurance exchanges.
That issue is currently being considered by the Supreme Court in
King v. Burwell
, which is expected to reach a conclusion in late June.
The affordability of health insurance for most Americans hinges greatly on this decision. Roughly 7.5 million people in 37 states stand to lose their subsidies if the court rules in the plaintiffs' favor, which could raise monthly premiums from about $100 to more than $350.
A study from the Rand Corp. puts the reality in even starker terms: individual plan premiums would increase by 47% in the affected states, resulting in a 70% drop in enrollment by the individual market.
"Only the unhealthy would keep buying healthcare," former Kansas insurance commissioner Sandy Praeger told The Associated Press. "It would really exacerbate the problem of the cost of health insurance."