Oh Christmas Tree! Your insurance is amazing | Insurance Business America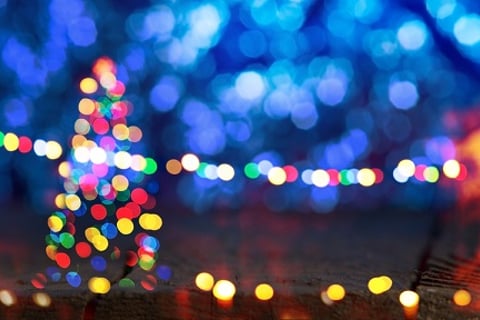 For some families, choosing to cut down their own Christmas tree is part of an annual tradition and there's a great many choose-and-cut tree farms throughout America.
Bringing untrained customers full of holiday cheer on to a farm and handing them a saw, however, poses a challenge for insurers.
That challenge has in turn presented an opportunity for companies like Keelson Partners who offer a Christmas Tree Liability Purchasing Group.
"The insurance industry does not like this class of business and that's where we stepped in 25-years-ago," said Tom Wilkins, Chartered Property Casualty Underwriter at Keelson Partners
Their policy also covers wholesalers like Holiday Tree Farms in Corvallis, Oregon, where over one million trees are cut down using helicopters every year.
Christmas Tree Liability extends to tree retailers like the ones outside Sears.
Keelson calculates their premiums based on number of acres and number of locations of the farms they insure.
Though discounts are given to clients with multiple locations, Californian ones get an additional $50 charge each because of how litigious the state is, Wilkins said.
"Our prices for general liability are the most competitive in the United States," Wilkins said, adding that the Northeastern states have a huge number of chose-and-cut Christmas tree farms.
Wilkins, who describes his product as a "pretty unique coverage", explained that the purchasing group provides product liability.
"In essence, we're insuring every Christmas tree sold in America," Wilkins said. "With the exception of those being sold at Home Depot and Lowes."
The product liability has resulted in claims relating to insects and birds flying out of a tree when it's in the buyer's home.
Then there's the occasional replacement of damaged floors and a piano because of leakage from the pot where the tree is planted in or damage during a delivery.
Back on the chose-and-cut farms, typical claims range from scratching cars while mounting trees to hay wagon-related payouts.
"The problem with the insurance industry is they don't like farms where customers come on to their (chose-and-cut farms') premises - your traditional farm policy where you're growing corn, very few customers come on to the premises," Wilkins said.
Keelson mitigates these risks by having a pumpkin exclusion.
Most tree farms where customers can cut their own trees sell pumpkins while they're in season and with pumpkin season comes "agri-tainment" or entertainment on farms.
Wilkins said they can't handle the agri-tainment devices and any incidents occurring while pumpkins are on the premises aren't covered by Keelson's Christmas Tree Liability Purchasing Group.
The power-cutting equipment exclusion is the only other one.
"We do not want our clients to give their customers chainsaws to cut down their own trees," Wilkins said. "Handsaws and bow saws are completely acceptable."
The policy offers an Optional Pesticide or Herbicide Liability to cover medical or allergic reactions carrying $100,000 or $200,000 limits of liability and a $1,000 Deductible.
Keelson offers four limits of liability: $300, $500, $1million and $2million.
The Christmas Tree Liability Purchasing Group is underwritten by the Great Northern Insurance Company, part of the
Chubb
-ACE conglomerate.
Related stories:
A holiday windfall: How insuring tree farms boosts sales of all lines