OIP announces senior leadership changes | Insurance Business America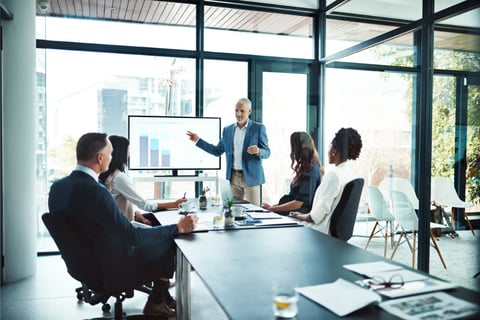 Outsource Insurance Professionals (OIP), a Nevada-headquartered outsourcing company, has announced senior leadership changes aimed to position the organization to deliver strong operational performance and support its strategic direction.
The implementation of these executive leadership roles underscores the confidence I have in our talent development abilities and supports the organization's tremendous growth trajectory," said Bevin Beatovic, founder and chairwoman of OIP.
Martina Seferovic has been named president and CeO of OIP. Prior to her new role, Seferovic served as OIP managing director. She has an extensive background in executive management.
"As the world becomes a truly global, multicultural playground, we can see ourselves – an American-owned company with a Serbian heart – merging the best industry standards, business practices and societal norms we encounter in our day-to-day work to provide a unique perspective to our clients," Seferovic said.
Milos Petrovic has been named chief operating officer.
"The oversight Milos has of the day-to-day operations will ensure that we achieve lasting transformation as we foster a culture of operational excellence," Seferovic said.
Read next: What are organizations doing to manage turnover?
"Our industry is small and reputation is everything," Petrovic said. "The understanding that we're an extension of our clients drives our purpose to support them through continuously educating and improving upon our knowledge of the entire policy life cycle."
Snezana Obradovic has been appointed as chief financial officer.
"Snezana's extensive financial background, her Forbes Finance Council membership, as well as her deep knowledge of OIP's business, will provide the executive leadership team with tremendous expertise, insight and financial acumen," Seferovic said.
"As CFO, there's value in viewing situations through a broader lens when identifying and solving problems," Obradovic said. "It's evident in today's workforce that outsourcing plays a vital role in every successful company. The shift in perception is significant, as these companies become strategic partners and trusted advisors, just as we have."