Over $906 million in auto insurance refunds returned to Michigan drivers | Insurance Business America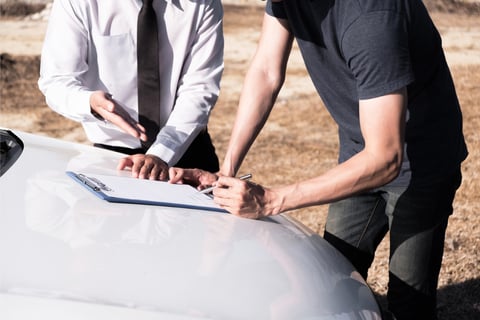 Michigan Governor Gretchen Whitmer announced that nearly a third of eligible auto insurance policyholders in the state have received their $400 refund checks, totaling more than $906 million in refunds to date.
Whitmer cited data from the Michigan Department of Insurance and Financial Services (DIFS), which also noted that auto insurers operating in the state have until May 9 to deliver the remaining $2.1 billion in refunds either through checks or deposit.
"Thanks to our bipartisan auto insurance reform, Michigan drivers are receiving $400 refund checks per vehicle. Already, more than $906 million has been put back into the pockets of Michiganders and into our economy, and another $2.1 billion is on the way," said Whitmer.
"Ensuring that every eligible Michigander receives their refund check or ACH deposit as quickly as possible is a top priority for DIFS," said DIFS director Anita Fox. "If you are eligible for a refund and don't receive it on or before May 9, or if your insurer offers your refund through something other than a paper check or ACH deposit, contact your company."
Read more: Auto insurers to begin issuing $400 refunds
The total $3 billion refund comes from the Michigan Catastrophic Claims Association (MCCA). Thanks to a bipartisan auto insurance law which slashed auto insurance payments for crash survivors' post-acute care, the MCCA catastrophic fund saw a $5 billion surplus as of June 2021. With $3 billion being transferred back to Michigan insurers, the remaining $2 billion will be retained by the MCCA to ensure continued care for accident survivors.
Read more: Auto insurance refunds issued – drivers warned to watch out for scams
Late last month, Attorney General Dana Nessel issued a warning to policyholders to be wary of scams related to the refunds. Nessel cautioned against impersonation scams, wherein bad actors may pretend to be with an insurance agency or government agency, and would attempt to contact unsuspecting consumers under the guise of discussing their refund.