PartnerRe unveils millions in losses in Q1 2022 | Insurance Business America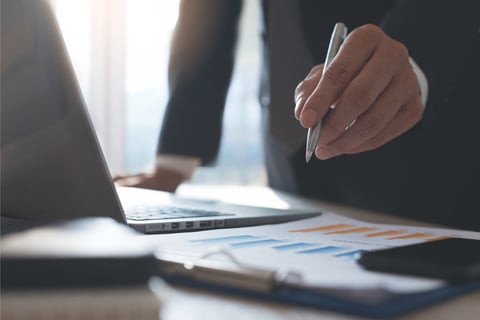 Global reinsurer PartnerRe Ltd. has released its financial results for the first quarter of the year, a period in which the company posted a net loss attributable to common shareholders of $539 million.
According to PartnerRe's Q1 2022 report, the Bermuda-based business widened its loss from $66 million in the same quarter last year. The $539 million beating was largely due to unrealized losses of $821 million on fixed maturities and short-term investments resulting from interest rate increases.
In terms of underwriting result, here's how the reinsurance group fared in the three-month span:
| | | |
| --- | --- | --- |
| Segment | Q1 2022 underwriting result | Q1 2021 underwriting result |
| Non-life | US$199 million | US$40 million |
| Life & health (L&H) | US$(34 million) | US$1 million |
Operating income, meanwhile, grew from 2021's $42 million to $174 million this time around. The result was attributed to the higher underwriting figures for non-life units property & casualty (P&C) and specialty. The latter's underwriting result in the first quarter rose from $22 million to $34 million, while P&C saw its underwriting result surge from $18 million to $165 million.
As for L&H, the segment was hit by losses related to COVID-19 ($9 million), as well as losses on the long-term protection business and impacts from less favourable equity market activity on the guaranteed minimum death benefits line of business.
In non-life, PartnerRe recorded $86 million in large losses. The sum included $50 million related to the ongoing conflict between Russia and Ukraine, and $36 million related to the floods in Australia.
Commenting on the numbers, president and chief executive Jacques Bonneau said: "On the back of a successful January 01 renewal and benefitting from our disciplined focus on profitable growth, we had an improved underwriting result for the first quarter of 2022, which led to the strong improvement in operating income.
"We continued to grow our premium base where rates are attractive, particularly in casualty and professional lines. With an annualised operating return on equity of 9.9% and an improvement in our non-life combined ratio of 12 points year-over-year, it is clear that our continuous focus on underwriting profitability provides PartnerRe the stability that our clients, capital partners, and shareholders expect, despite a challenging macroeconomic and geopolitical backdrop."
The CEO added: "The industry continues to be impacted by increases in interest rates. While mark-to-market investment losses on fixed maturities, which we include in net income, were the sole driver of our net loss for the quarter, management's approach of holding most of our fixed maturity investments to their maturity means that changes in interest rates do not immediately put our capital at risk."
As of March 31, PartnerRe's total capital stood at $8.7 billion.