Pet insurance offered staggering valuation for North America | Insurance Business America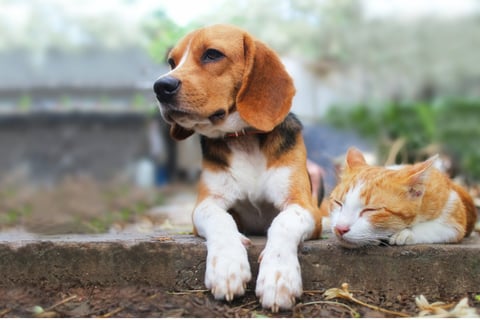 In five years, the pet insurance market is expected to exceed a valuation of $3.8 billion in North America, according to a Graphical Research industry report.
Graphical Research has identified the following major trends that will drive North America's pet insurance market upward – high claim settlement ratio of public providers, increase in pet insurance plans for accidents and illness, increase in pet adoption and presence of key participants in the US.
It is reported the recent rise of private companies stems from higher demand for cat- and dog-specific insurance. As such, pet owners who want to insure less common animal species would benefit more from public insurers. The public provider segment is predicted to surpass a revenue of $149.1 million by 2027, meaning these companies have a high claim settlement ratio and are trusted by a large portion of the population.
Meanwhile, the accident and illness segment accounted for $1.8 billion in 2020 due to comprehensive policies that include treatment costs for broken bones, poison ingestion, swallowed objects, allergies, laboratory tests, urinary tract infections, hospitalizations, surgeries and X-rays.
The pet insurance industry in Canada is also estimated to record a growth rate of almost 7.4% from 2021 to 2027 owing to more adoption practices in the country. Still, the Canadian Animal Health Institute found that while 8.3 million Canadian households have cats and another 8.2 million have dogs, but only 3% of owners have pet insurance.
According to Graphical Research, the product demand is only impelled as much as a pet insurance company's willingness to provide more policies. Across Canada, the top providers are BCAA, CAA, Costco, Desjardins, Fetch by The Dodo, Ontario Veterinary Medical Association, Peppermint, Petsecure, Pets Plus Us, Sonnet, The Personal and Trupanion.
How the US pet insurance market will fare in the coming years will also bolster North America's market share as a whole. In 2020, it registered a 9.9% increase to a valuation of $1.8 billion from acquisitions, mergers, collaborations, and geographic expansions conducted by key industry players.