Political risk, violence and insurance | Insurance Business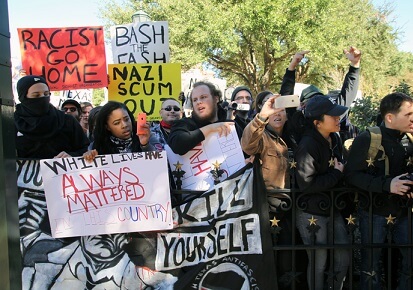 Amid a tumultuous political climate and a backdrop of global instability, organisations that operate abroad face a nexus of threats and challenges.
"More companies are recognizing they can't ignore political violence and other political risks," Sergio Sanchez, chief marketing officer at Clements Worldwide – which provides coverage to individuals and companies operating abroad – told
Insurance Business.
"Political risk insurance can provide protection from decisions made by host countries that could adversely affect business operations, including legislative," Sanchez explained, pointing out that political risk differs from political violence – which refers to civil unrest and disobedience, strikes, riots, etc.
In many countries, even developed ones, elections in particular are driving some of these activities, and so all types of companies need to be aware, Sanchez said.
"It is not just a challenge for humanitarian aid organizations working in Syria or Yemen. Construction, manufacturing, and IT companies are also worried about political risk."
With a complex set of risks to navigate, and a variety of coverage options, it's important that brokers have enough understanding of the market to provide guidance to their clients, Sanchez explained.
"Companies still require education so while some brokers try to enter the market they must demonstrate experience and knowledge in order to gain both client and underwriter trust.
"If a broker without much experience in this market tries to place coverage for a high-risk market, the underwriter may be reluctant – believing that the broker is not educating or providing access to training that would lower future risk and possible claims."
Want the latest insurance industry news first? Sign up for our completely free newsletter service now.
When it comes to pricing, there is a lot of variation in the market for both evacuation products and kidnap & random (K&R).
"There is still considerable excess capacity in the K&R market, so prices remain relatively low," Sanchez said – though there are exceptions.
Companies looking to insure just a handful of people in a particularly risky market, and those in particularly high-risk industries such as military contractors, will likely find prices higher, according to Sanchez.
Organizations looking to spread the risk across a larger employee base, in multiple countries with multiple types of positions will find prices "very reasonable," he said.
Clements, which sources products on the open market as a broker and also provides its own solutions underwritten by Lloyd's of London, recently launched an emergency evacuation product with salary continuation, an extension of its K&R solution – which the firm says is unique in the market.
Related stories
:
The emergence of environmental liability insurance
Is the marijuana selling market going mainstream?