Powerful earthquake rattles California, but no injuries reported | Insurance Business America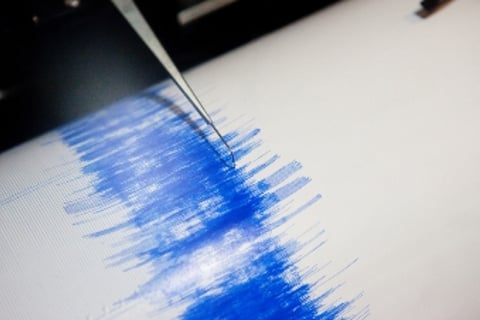 A powerful earthquake hit the Northern California coast Thursday morning, measuring 6.5 on the Richter scale.
The earthquake hit at about 6:50 a.m. about 100 miles off the coast of Eureka, according to a Los Angeles Times report. There were no immediate reports of injuries or damage, and the quake didn't produce violent shaking on land.
The first quake was followed, about an hour and a half later, by another in the same area. At 8:32 a.m. a magnitude 5.0 earthquake hit about 108 miles west of nearby Ferndale, Calif., according to the Times.
There have been no reports of damage in Ferndale or the neighboring community of Fortuna so far, Fortuna Police Lt. Matthew Eberhardt told the Times.
"The radio is quiet," Eberhardt said.
The earlier earthquake was felt from southern Oregon into the San Francisco Bay Area and as far inland as the Sacramento Valley, according to the Times.
California's northern coast is one of the most seismically active areas in the state, regularly enduring major quakes, the Times reported. It sits along the Mendocino Triple Junction, where the Pacific, North American and Juan de Fuca tectonic plates meet.