President of NAIC outlines the four big issues of 2017 | Insurance Business America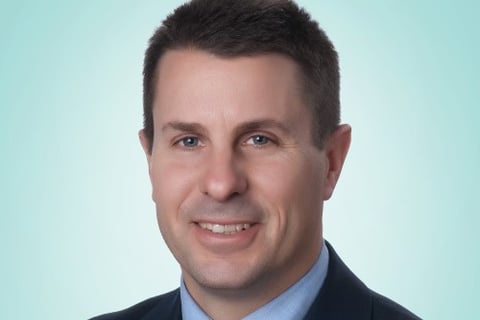 President of the National Association of Insurance Commissioners Ted Nickel – the Commissioner of Insurance for Wisconsin – spoke to
Insurance Business
about the challenges for the insurance industry, and what the commissioners are working on, for 2017.
NEW ADMINISTRATION
"We're trying to work with and understand the new administration. We've had eight years of Obama, now we've got this new phenomenon, this Trump administration. So we're trying to work with them on major issues, get reacquainted with new staff at agency levels and new leadership. And there seems to be a bit of a directional shift in [Washington] D.C., where they are sort of returning more power to the states, particularly on the insurance side, for us to have that regulatory authority we've had and seem slip a little bit to be more D.C. focused in the last several years. We're spending a lot of time on the D.C. front, obviously with the healthcare potential changes out there and with the campaign promises of repeal and replace. We're spending a lot of time on the health insurance issue nationally."
Are you a program specialist? Download our free whitepaper to understand how to evaluate program carriers, and find a partner that shares your specialty mindset.
CYBER
"The real key initiative for '17 – and I think this is a multi-year issue – is the area of innovation and technology. There's so much going on with insurtech, with disruptors, on-demand insurance. A lot of the things that are already occurring in other jurisdictions like Singapore and the UK, there's a lot of innovation going on out there, arguably, to meet the needs and demands of consumers, and the US system is a little bit behind on the regulatory side in terms of allowing the innovation to occur. So I thought it was appropriate to establish an innovation and technology taskforce at NAIC … it's an attempt to wrap our collective arms around the issues and better inform existing regulators and new regulators and better understand what going on – because I could see a real easy scenario where the US regulatory side is overwhelmed by some new technology.
FLOOD INSURANCE
"There's the Federal debate going on right now: the National Flood Insurance Program has to be reauthorized. We're trying to work with our counterparts in the Federal government to consider more of a market based solution for flood, rather than having it all be national. That's a big issue. We're trying to get the private market more involved in selling and writing flood.
RETIREMENT SECURITY
"And then lastly, the one area that Director Huff [previous NAIC president John Huff] really started last year … the need for retirement security and where insurance products converge with individual savings and pensions. There are a lot of companies in the US that sell income-producing products and there's a huge need with, as everybody knows, all the retirements going on, there's a need for retirement security. So we're going to focus on that as another key initiative for '17."
Related stories:
NAIC unveils new website to help educate consumers of retirement security
NAIC draws attention to consumer protection in Congress meeting