Previous healthcare career taught West Virginia agent to love insurance | Insurance Business America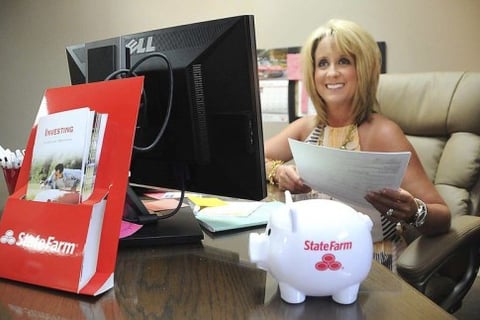 Coming to love the insurance industry through a career in healthcare is not a common outcome; the two industries are often at loggerheads over coverage, reimbursement rates and duty of care.
But for MacArthur, West Virginia resident Angela Mullins, that's exactly what happened.
Prior to joining the insurance industry, Mullins worked for nine years as the general manager of the Villages at Greystone, an assisted living facility in Beaver. It was there she learned to enjoy interacting with people, and began to see how those skills would transfer into a new career in insurance.
Mullins joined
State Farm
as an employee in a local agency, receiving training to transition from general manager to insurance agent – a process she says was "fairly simple."
"I love insurance and I love State Farm," she said. "[Insurance agents] get to help people take care of what they've worked for their entire life."
Mullins worked for the agency for three years before she heard that longtime State Farm agent Judy Smith, who owned her own agency in MacArthur, planned to retire. She jumped at the chance to take over the long-established business.
After a year of training in various areas of insurance and management, she is now the owner of the newly minted Angela Mullins State Farm.
Though the move from employee to agency owner was intense, she says it was worth it.
"It was the right time and the right opportunity," Mullins said. "It's the best thing I've ever done."
Since opening the office, Mullins says the response has been "very good." She has enjoyed getting to know the community, talking with people and learning not only about their insurance needs, but about their lives.
That added information has helped her make the right policy decisions, as well as get top-level pleasure from her continually progressing career.
"I've enjoyed every minute of it," Mullins said.