Property insurers cull – 17 downgraded in one swoop | Insurance Business America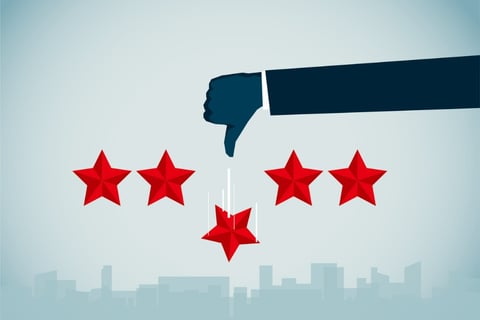 The property insurance situation in Florida continues to look even grimmer, as the ratings agency Demotech has informed about 17 insurers in the state that their ratings will be downgraded upon review of the 2022 hurricane season reinsurance packets.
The Florida Office of Insurance Regulation (OIR) confirmed that 17 insurers notified the regulator that they have each received letters from Demotech, which informed them that their ratings will be downgraded from "A" to either "S" (Substantial) or "M" (Moderate).
Financial Stability Ratings (FSR) are what allow insurance companies to operate in Florida. But according to the Insurance Information Institute (Triple-I) many insurance agents can only market and write policies for companies with "A" ratings.
Companies issued with an "NR" (No Rating) are at high risk of entering receivership with the state.
Mortgage providers such as Fannie Mae and Freddie Mac also require homeowners to have an insurance policy with an A-rated company. WFLA reported that anyone with a policy with any of the 17 companies at risk of downgrade may be forced to find new coverage.
Florida chief financial officer Jimmy Patronis had written letters to both mortgage financers, as well as the Federal Housing Finance Agency, expressing his concerns about their reliance on Demotech's ratings, WFTS reported.
There is some pushback to Demotech's decision to lower the ratings. OIR commissioner David Altmaier wrote a letter to Demotech president Joe Petrelli, requesting that the agency "perform a more comprehensive review" of rating downgrades.
"As such, we have endeavored to ensure that Demotech is able to derive its ratings based upon the consistent and objective application of its own standards," Altmaier wrote in his letter. "However, as OIR learns more about the notice letters sent to companies, and considering the impact these actions would have on millions of Floridians, countless jobs, and Florida businesses, this type of unilateral action warrants further scrutiny.
"OIR is compelled to take the extraordinary step of scrutinizing these unprecedented actions to protect the Floridians we serve, especially two months into hurricane season."
Altmaier also decried the ratings downgrade as "an example of inconsistent, monopolistic power of a select rating agency," and asked Demotech to provide insurers with a path for review or appeal of the downgrades.