Protests, telemedicine among trends to watch in 2020 | Insurance Business America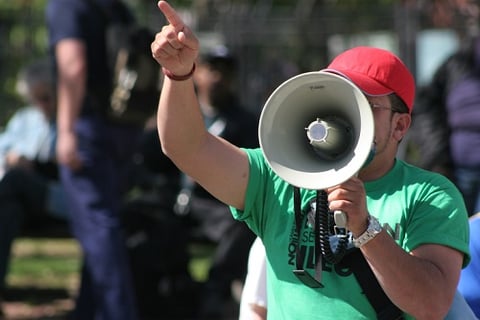 The fallout from protests such as global environmental movement Extinction Rebellion and the increasing popularity of telemedicine are two of the major trends expected to impact the insurance industry this year, according to law firm RPC.
This week, RPC launched its Annual Insurance Review, which highlights key focus areas for the insurance sector.
"2020 will bring a range of challenges for insurers to meet, many of them driven by fast-paced political and cultural change," said Simon Laird, global head of insurance at RPC. "Meeting the new challenges posed by large-scale protests, climate change, telemedicine and cybercrime will be key concerns for insurers worldwide in the coming year."
Some key focus areas identified in this year's report are:
How should insurers respond to increased protest movements?
Protests such as the anti-government rallies in Hong Kong and Extinction Rebellion caused significant disruption last year. The trend is likely to continue in 2020, according to RPC – and with it, the risk of property damage and events being postponed or canceled.
"Event insurers will need to consider how they cover damages to property or events being canceled or disrupted due to protests, particularly with major events such as Euro 2020 and the Olympics taking place this year," RPC said.
Preparing for the risks of telemedicine
Telemedicine is set to become even more popular this year, according to RPC.
"This shift towards remote consultations presents a unique set of risks that will require unique coverage," RPC said. "Insurers will have to ensure that their policy wording is appropriate in case of claims ranging from incorrect diagnoses from online consultations to technological failures."
How should D&O insurers respond to claims from investors on ESG issues?
RPC expects this year to see a spike in legal claims by investors against company directors for losses due to environmental, social and governance (ESG) failings. This may result in claims against directors and officers (D&O) policies.
"While businesses in oil and gas and other extractive industries are an obvious target, fund managers may also find themselves under increased scrutiny over the assets they buy and sell," RPC said. "Insurers will need to carefully review policy wordings to ensure that they cover the risks they are intended to cover."
Brexit and the 2020 US election
Both Brexit and the US election could significantly impact trading relations throughout the world – and trade credit insurance policies.
"Given the pressure on insurer protections in trade credit insurance policy wordings, insurers must monitor the finances and risk factors of their insureds," RPC said.