Prudential Plc completes $500 million equity investment deal for US business | Insurance Business America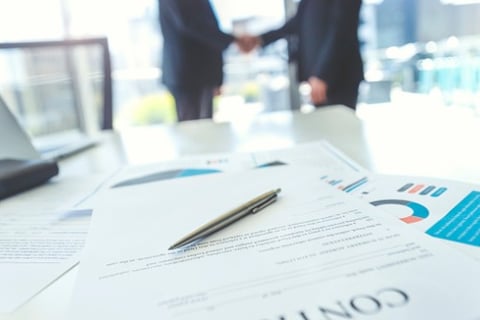 Athene Holding Ltd subsidiary Athene Life Re Ltd now owns an 11.1% economic interest in the US business of London-headquartered Prudential Plc.
According to the board of directors of Prudential, Athene's US$500 million equity investment has been finalized – giving the "important investor" a 9.9% voting interest.
"We are delighted to announce the completion of Athene's $500 million equity investment in our US business," commented Prudential group chief executive Mike Wells.
"The transaction has increased its risk-based capital cover ratio and is a significant step in meeting our strategic objectives for the business."
Read more: Prudential Plc secures two-fold agreement with Athene
Prudential's US business consists of Michigan-headquartered annuity provider Jackson National Life Insurance Company and Illinois-based global institutional asset manager PPM America Inc.
"Athene's investment in Jackson further strengthens our capital position," said Jackson chair and CEO Michael Falcon, "as we deliver on our long-term strategic objectives.
"We look forward to working with Athene as an important investor and remain committed to helping American savers achieve financial freedom for life."
Prudential demerged from its UK and European savings and investments unit in 2019, and is now actively looking at ways to make its US business independent. Currently the group calls itself an Asia-led portfolio of businesses focused on structural growth markets.