Put clients first and implement a strong set of values to achieve success | Insurance Business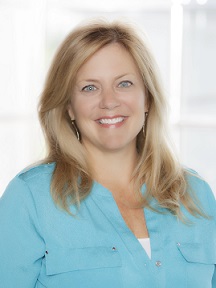 When Elizabeth Krystyn co-founded
Baldwin Krystyn Sherman Partners (BKS) in 2006, she knew she wanted to apply a radically different approach to insurance. "I grew up in the business understanding that if you take care of your clients, the rest will take care of itself," she asserts.
BKS-Partners believes in developing long-term relationships that benefit all parties involved—including clients, business partners, and colleagues. The firm's interdisciplinary team of corporate risk, employee benefits, and private risk experts examines every aspect of the clients' risk topography, and then matches products and services to their needs regardless of the profit margins.
This client-centric approach, coupled with a strong set of values
, has helped
BKS-Partners
achieve industry-leading growth and impressive client retention rates.
"BKS-Partners continues to grow by more than 20% annually compared to an industry average of 2-4%," says Krystyn
.
As impressive as BKS-Partners' growth has been, it would not be where it is today if not for the guidance of its leadership. Krystyn
has a pretty impressive resume. Prior to founding
BKS-Partners with Lowry Baldwin and Laura Sherman, Krystyn
was senior vice president of Wachovia Insurance Services.
She left Wachovia after an 18-year tenure.
"Our prior firm was sold to a financial institution and the new leadership was nice, but a huge company was not for me," she says. "I think business is personal. I jumped at the chance to work exclusively with a group of my friends who I knew would put clients first."
Krystyn firmly believes that successful organizations are founded on a strong set of values. "We learned [early on] how important it is to focus on value alignment. Several years ago, we recognized the need to document our values. We call it the
Azimuth
, after the orienteering instrument that helps [individuals] plot their course. [Azimuth] informs our decision-making process and is an integral part of our on-boarding process. We provide each other positive feedback in what we call "Brag on a Buddy" with shout-outs on the Azimuth attributes we saw demonstrated. My personal favorite is grit!"
As for women who want to join the insurance industry today, Krystyn advises them to be confident and intellectually curious. "You will crush it! There has never been a better time for smart, motivated, and creative problem solvers to get into our industry. I think women have an advantage because we are often perceived to be more service-oriented than our male counterparts. Remain curious and take notes! The lost art of note taking shows respect, keeps you focused, and will later help you remember what you heard. Lastly, share what you know. Being generous to others will make you indispensable."