Rates will continue to rise in casualty market – report | Insurance Business America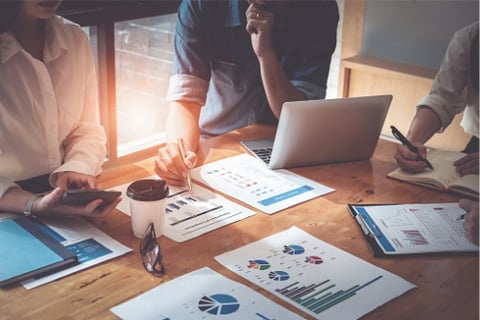 Rates will continue to rise in the casualty market through the remainder of the year and into 2022, but insureds can expect a less challenging market than last year's, according to a new report by E&S wholesale broker and managing general agency Risk Placement Services (RPS).
"The casualty market landscape has improved since 2020, but rates continue to firm, primarily driven by the unpredictability of the excess market," said Bill Wilkinson, president, National Casualty Brokerage, RPS.
Rate increases in the umbrella/excess market currently average 15%-25%, which is an improvement from rises of 30% and higher for high-hazard markets last year. However, when building excess towers, more upward pressure is being seen in a tower than there is in the lead layer, and more carriers are needed to reach the tower's overall limit, RPS found.
New competition is entering the excess market this year, tempering rate increases, the report found. However, another factor is continuing to impact rates: so-called "nuclear verdicts." These multimillion-dollar jury awards are spurred by strong anti-corporate sentiment and private-equity funding of third-party litigation.
RPS said that at mid-year, the E&S casualty space could be called "a tale of two markets."
"For low-hazard, well-performing accounts, competitively priced renewals are available with anywhere from 5% to 10% year-over-year increases," said Adam Mazan, area president at RPS. "The biggest challenge in the E&S marketplace is with mid-to high-hazard accounts, where carriers continue to push rates and are assessing whether they want to write risks with specific exposures at any price, or focus on low-hazard accounts where they can build their book."
"Knowledge of loss-leading exposures and fear of the unknown will continue to drive underwriting decisions in the casualty market and limit available capacity, especially in certain sectors like habitational, and those insureds with heavy auto exposures," Wilkinson said.
Read next: RPS taps new Chicago area president for P&C
Highlights of the report include:
Habitational is currently the firmest market, plagued by rare increases and diminished capacity due to the rise in assault and battery and habitability claims, as well as increased costs from typical slip-and-fall claims. Some carriers are choosing to quit writing general liability and excess coverage because of the flood of losses.
In construction, many carriers are requiring higher GL limits and an auto attachment of $5 million or more. As a result, the use of an auto buffer is becoming more common.
New York construction remains firm, with losses pressuring rates. Capacity is restricted for GL and even more so for excess layers, with only a limited pool of carriers willing to write in New York, thanks to labor laws that place absolute liability on the employer, the owner and general contractor.
Contractors pollution liability capacity is decreasing and term limits are tightening, but coverage is still relatively inexpensive. However, energy construction risks are more difficult to place.
Energy casualty losses continue to be steady, especially for auto exposures, with rate increases averaging 10%-15%. General liability is experiencing the least amount of rate pressure, with rate hikes averaging under 5%.
Excess rate increases for sports/entertainment and bars/restaurants are lower than they were in 2019 and 2020, but they will continue on an upward trend.
Religious sector carriers that still offer sexual abuse and molestation coverage have moved from occurrence to claims-made coverage and require higher minimum premiums, ranging from $100,000 to more than $200,000.