Recent floods ramp up broker business | Insurance Business America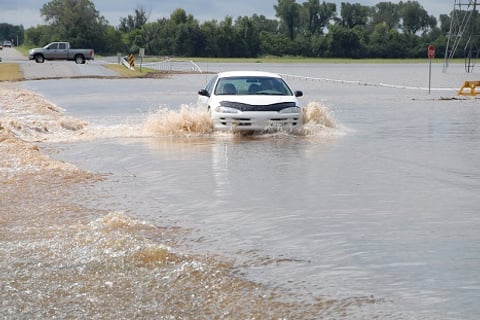 In the wake of the devastating floods in Baton Rouge, Louisiana (which left 13 dead and 60,000 homes damaged or destroyed), the Federal Emergency Management Agency (FEMA) has funded $2.9 million through its public assistance program.
According to the White House
, more than 25,000 National Flood Insurance policyholders have submitted claims for flood loss, and FEMA has issued $11 million in advanced payments to National Flood Insurance Program (NFIP) policyholders in the state.
The scale and severity of the floods has prompted homeowners in other states to call local insurance brokers to inquire about flood insurance. Kim Hinton, an agent at McMahon and Hadder Insurance in Pensacola, Florida, recently reported an increase in the number of people calling her and inquiring about flood insurance.
"I've had several people calling saying 'Hey I know I said I didn't want [flood insurance] to begin with, but let's go back and re-look at that and see what we can do,'" Hinton said. "Between that, and of course, the last couple of years, the floods that we've had here have also gotten people to where they realize the importance to having that flood insurance coverage."
Hinton warns that as tropical wave Invest 99 inches closer to Southwest Florida, insurance policies likely won't be issued because of the 30-day waiting period. However, she points out that there are new programs on the private market that have shorter waiting periods, and it's good to check private insurers to see what's available to purchase.
The rise in flood insurance claims isn't limited to natural disasters. "The crazy thing is we've been seeing more flood insurance claims from rain storms and regular storms outside of hurricane season, so it's not something just to think about during hurricane season," Hinton noted.
Hinton also recommends
checking the National Flood Insurance website
for detailed policy costs and coverage.
Related stories:
Louisiana's flood rates could increase following weekend flooding
Louisiana floods update