Repealing Obamacare could take insurance away from 52 million - study | Insurance Business America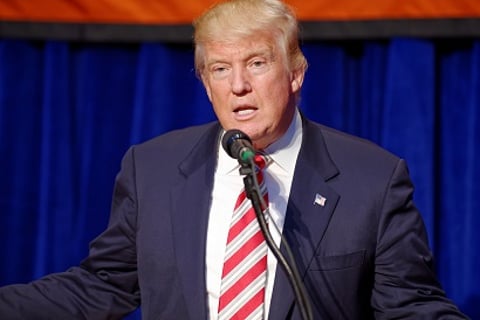 Approximately 27% of Americans under 65-years-old would "likely" be uninsurable for health coverage if Donald Trump repealed Obamacare, a Kaiser Family Foundation study has found.
Around 52 million people in the United States are pregnant or have conditions like diabetes, severe obesity and arthritis that would make them ineligible because medical underwriting practices would, the study suggests, allow insurers to deny people based on pre-existing conditions.
The numbers coming out of the Kaiser Family Foundation relate to individual market insurance and it should be noted that many people included in the estimates already have employer-covered policies.
That said, the foundation describes its approximations as "conservative" and states they don't include medical issues not covered prior to the Affordable Care Act (ACA) like HIV/AIDS or hepatitis C.
"Additionally, millions more have other conditions that could be either declinable by some insurers based on their pre-ACA underwriting guidelines or grounds for higher premiums, exclusions, or limitations under pre-ACA underwriting practices," the study said. "In a separate Kaiser Family Foundation poll, most people (53%) report that they or someone in their household has a pre-existing condition."
Colorado and Minnesota had the lowest proportion of declinable pre-existing conditions in the individual market at 22%.
On the higher end, southern states like Tennessee, Arkansas, Alabama, Kentucky, Mississippi, and West Virginia all had between a 32 and 36% declinable rate.
Only 8% of non-elderly Americans had individual market health insurance in 2015.
The Kaiser Family Foundation calls the need for individual insurance "intermittent" and said over a multiple year period, demand could rise. The self-employed, low income employees and early retirees are especially wanting for individual coverage, the study says.
Non-group insurance enrolees were 36% self-employed, 26% employed full time, 15% employed part time, 9% retired and 7% unemployed.
Before the ACA, around 18% of individual health insurance applicants were denied.
But that was when Americans were deterred from applying because they assumed their pre-existing condition would mean getting declined, the foundation argued.
Related stories: