ReSource Pro wins three customer service awards | Insurance Business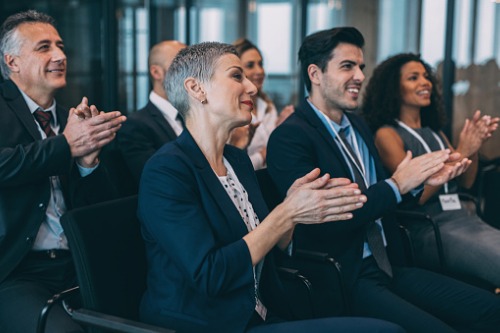 Insurance company ReSource Pro was recently honored with three Stevie Awards:
Gold – Customer Service Department of the Year – Financial Services 100 Employees or More
Silver: Customer Service Provider of the Year
People's Choice Winner: Financial Services
The Stevie Awards are the world's premier business awards, honoring the achievements of working professionals and organizations. ReSource Pro received the awards due to its client-centric response to Hurricane Harvey in 2017. The company utilized its global reach to provide uninterrupted service for the insureds of its clients by using employees in Nebraska and India to guarantee each claimant was heard and integrating its technology with client phone systems less than a week after the storm.
"Customer service is one of the few remaining untamed frontiers of the insurance industry," said ReSource Pro CEO Dan Epstein. "We identified customer service as a critical part of operational excellence for the insurance industry, and built our Insurance Experience (IX) Center in Lincoln, Nebraska, in 2015 to provide specialized customer service to our clients. It's because of our IX team that our company's vision of customer service excellence has not only been realized, but recognized by leaders in industries beyond the world of insurance. We're deeply honored to receive these prestigious awards."