Revealed – how did premium rates across commercial lines change in July? | Insurance Business America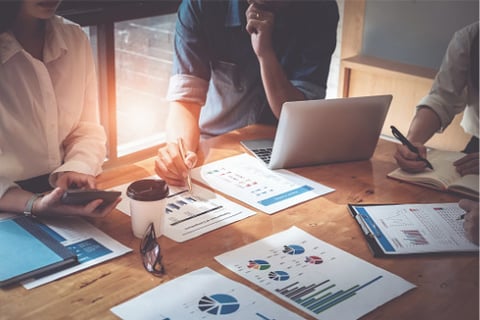 Average premium renewal rates rose in July across most commercial lines, according to the latest report from IVANS, a division of Applied Systems.
Year over year, all lines of business except workers' compensation posted an increase in average premium renewal rate, according to the July IVANS Index, released Monday. Month over month, premium renewal rates rose for lines of business including business owners' policy, general liability, commercial property, umbrella and workers' compensation, while commercial auto posted a decrease.
Premium renewal rate changes for July included:
Commercial auto: 4.19%, down from 4.28% in June
BOP: 4.87%, up from 4.66% in June
General liability: 4.17%, up from 4.07% in June
Commercial property: 5.8%, up from 5.68% in June
Umbrella: 4.73%, up from 4.6% in June
Workers' compensation: -1.93%, up from -2.06% in June
Read next: Average premium renewal rate up in Q2
"The July results of the IVANS Index show a continued hardening in the market across almost all commercial lines of business as average premium renewal rates increase month over month," said Kathy Hrach, vice president of product management at IVANS Insurance Services. "While macroeconomic trends have created some volatility in the markets, our premium renewal data continues to show the strength and consistency of the insurance market."
The IVANS Index, released monthly, is a report of current conditions and trends for premium rate renewal change. The report analyzes more than 120 million data transactions and includes more than 33,000 agencies and 430 insurers and MGAs.