Revealed – how satisfied are US customers with their insurers? | Insurance Business America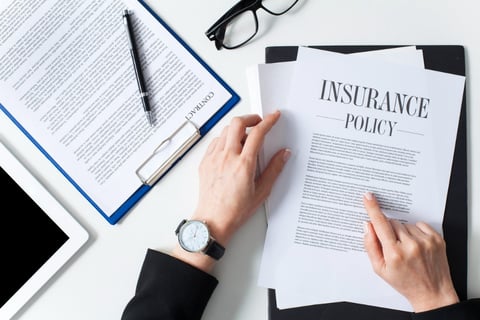 Although US insurers have put a lot into developing their digital customers experiences to attract more consumers, this has been greatly offset by rising insurance rates, J.D. Power's newest report has found.
The recently released J.D. Power 2022 US Insurance Digital Experience Study noted that overall customer satisfaction with insurers' digital offerings declined this year, in spire of insurers' considerable investments in things like customer-facing websites and mobile apps.
J.D. Power has attributed this decline to rising insurance prices, and customers more willing to base their insurance purchases more on how much they can save over the convenience of technology.
"Although insurers keep upping the ante on technology, improvements are being offset by frustration among customers who are going online to shop for a better rate—and not finding one," said J.D. Power director of insurance intelligence Robert Lajdziak.
Lajdziak also pointed out that J.D. Power observed that there is a trend in which over half of digital insurance shoppers chose not to utilize digital tools or educational resources to help them through the shopping process.
"This further exacerbates the decline in customer satisfaction," the director added.
Key findings of the report include:
Overall customer satisfaction with the P&C insurer digital shopping experience is only 499 (on a 1,000-point scale), which is down 16 points from 2021. Meanwhile, overall customer satisfaction with the digital service experience is 705, down one point from 2021.
54% of insurance shoppers did not use any shopping tools during their quote processes.
The average satisfaction score among the top-performing 25% of respondents using an insurer's mobile app is 885 – which is significantly higher than other channels. However, satisfaction with the bottom 25% of respondents using a mobile app was at 527 – a huge drop of 358 points from the previous year.
Overall customer satisfaction with digital account servicing is the same among traditional insurers and digital native insurtechs. J.D. Power noted that while insurtechs "outperform on speed and visual appeal metrics," traditional carriers make up for the difference with "better information/content and access to human support when customers need it."
"While insurers are spending a great deal on tech on an industry-wide basis, we're seeing very uneven execution between brands, particularly in the area of mobile apps, where the top performers are really breaking new ground, but the bottom performers are keeping overall customer satisfaction scores low," commented Corporate Insight president Michael Ellison on the report's results. "We're also starting to notice some noteworthy year-over-year volatility among the brands in the study, which shows that smart investments in good technology can drive rapid performance improvement."